List of Cell Phone Companies Available in Maryland
by Ayisatu J. Taylor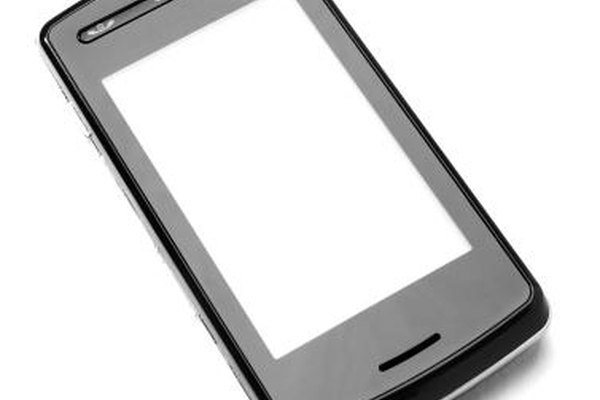 With mobile devices such as smartphones and iPads changing the way people communicate and interact, several national wireless companies now compete to provide services to businesses and individual consumers. Four major cell phone companies provide service to residents of Maryland's bustling cities and quiet rural areas. Each company offers a variety of service packages.
AT&T
As the company to have the distinction of being the first retailer of Apple's iPhone in the United States, it is easy to see why AT&T; is one of the nation's most popular and reliable wireless providers. AT&T; has the largest Wi-Fi network in the country and allows customers to make free, unlimited mobile-to-mobile calling within the network. AT&T; customers also enjoy a variety of plans that include unlimited data and voice service, international calling and unlimited calling to out-of-network customers in the U.S.
Sprint Nextel
Sprint Nextel's Any Mobile, Anytime plan includes unlimited calls to and from cell phones on any network in the United States, as well as unlimited data and messaging for a set monthly price. Serving more than 50 million American customers from coast to coast, Sprint provides a reliable 3G network and customized plans featuring a variety of messaging such as text, picture, video, instant messaging and GPS navigation.
Verizon Wireless
Providing wireless coverage to almost every corner of the U.S., Puerto Rico and the U.S. Virgin Islands, Verizon Wireless is the top cell phone service carrier in the country. With more than 100 million subscribers, Verizon has America's largest 3G network and offers customers hundreds of features. In addition to a number of non-contract and individual or family plans that include unlimited calling to anyone in the network, unlimited calling to out-of-network customers and unlimited night and weekend minutes, Verizon customers can also take advantage of nationwide picture, text and video messaging.
T-Mobile
With 33 million customers in the U.S., T-Mobile is best known as America's largest 4G network. In addition to connecting users to over 50 countries through talk and text, T-Mobile allows users access to a number of services including Internet and email, name identification on most incoming calls and voicemail, text, picture and video messaging. T-Mobile also offers exclusive downloads and applications. They provide a variety of customized individual and family plans.
Photo Credits
photo_camera

Thomas Northcut/Photodisc/Getty Images