Linking Bluehost Emails to the iPhone
by C. Taylor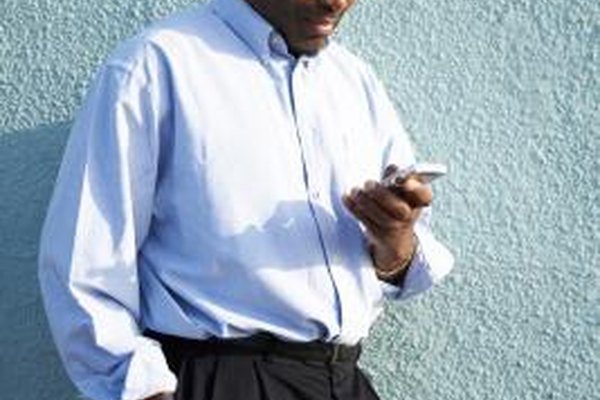 Your Bluehost account offers Web space for publishing a site using a personal domain name. This account also enables you to receive emails addressed to your domain name using the format "username@yourdomain.com." Because Bluehost supports both POP3 and IMAP email, your iPhone can link to Bluehost email to send and receive messages. To create this link, simply add the Bluehost account information to your iPhone.
Linking Account
1
Tap "Settings | Mail, Contacts, Calendar | Add Account | Other | Add Mail Account," starting from your iPhone's Home screen. Alternatively, tap "Mail" if you have never set up a mail account on your iPhone. In that case, you are prompted to enter your email account information.
2
Enter your name, full email address, password and description in the appropriate fields, and then tap "Next." Format the email address as username@yourdomain.com.
3
Enter your Bluehost mail server in the Host Name field of the Incoming Mail Server section. This will likely be mail.yourdomain.com, with "yourdomain.com" being your actual domain name. If you're not sure of the mail server, log in to your Bluehost account on your computer, click "More," and then select "Configure Mail Client" to see the server listed on that page.
4
Enter your full email address and password in the Incoming Mail Server section.
5
Repeat the host name, email address and password in the Outgoing Mail Server section, and then tap "Next."
6
Tap "Continue" in the warning popup to complete the setup. This message -- "Cannot Verify Server Identity" -- results from Bluehost's SSL certificate using the bluehost.com domain, rather than your domain name.
Linking Folders
1
Tap "Settings," "Mail" and then the Bluehost account.
2
Tap "Advanced" and select any folder listed in the Mailbox Behaviors section.
3
Tap the appropriate folder from the "On the Server" section to link the iPhone folder with the online version.
4
Repeat for each folder you wish to link.
References
Photo Credits
photo_camera

Jupiterimages/Photos.com/Getty Images