Kindle Reader File Types
by Andrew Cockerham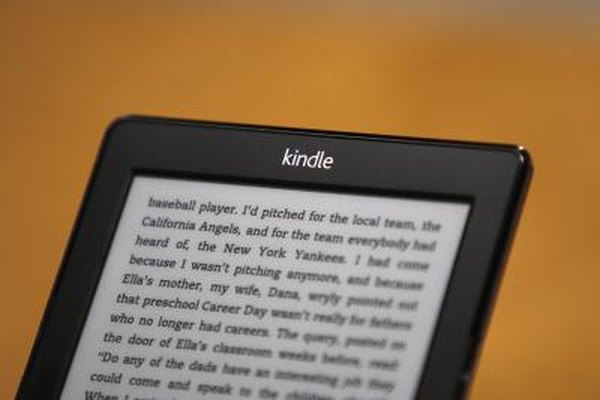 Amazon's Kindle has been a hot item since its debut in 2007. With wireless connectivity and access to much of Amazon's vast e-book inventory, the Kindle has attracted a loyal following of literary- and journalistic-minded consumers. The number of titles available in Amazon's proprietary "AZW" format is impressive, but the Kindle can also read and display several other file types, including the popular Portable Document Format, or "PDF."
Kindle (AZW, AZW1)
This is the format you download from Amazon's e-book library. It is a proprietary format, so titles in this format won't be readable on other e-book readers.
Portable Document Format (PDF)
Adobe's PDF format is widely used on the Internet to distribute documents. It's also sometimes used for e-books, particularly out-of-copyright works that you can download for free. Any computer with Adobe Acrobat Reader can display this format and most of the Kindle's competitors can handle it as well. You can email a PDF file to your Kindle e-mail address or transfer it via USB from your computer.
Unprotected Mobipocket (MOBI, PRC)
Mobipocket e-books are commonly found on smartphones and Palm-type devices. Amazon bought Mobipocket in 2005, but the Kindle reads only unprotected Mobipocket e-books, so you probably won't be able to read a Mobipocket e-book that you purchased from another retailer. Other devices can read this file type, but don't expect it to be compatible with Kindle's e-book reader competitors.
Audio Files
Your Kindle can also play two types of audio files: the common MP3 and Audible Audio files (AA, AAX). MP3 is commonly used to encode music and AA is a proprietary format used by Audible.com to encode audiobooks.
Other Types
Kindle can read plain text files (TXT). Amazon can also convert several file types for you, so that you can read them on your Kindle. Each Kindle has a unique e-mail address to which you can send your documents for conversion. You can choose to have Amazon send the converted file to your computer (free) or wirelessly to your Kindle (for a fee). Supported file types in this category include Microsoft Word (DOC), HTML, JPEG, GIF, Rich Text Format (RTF) and Windows Bitmap (BMP).
References
More Articles
Photo Credits
photo_camera

David McNew/Getty Images News/Getty Images