How to Get a Key Code for Windows XP
by C.D. Crowder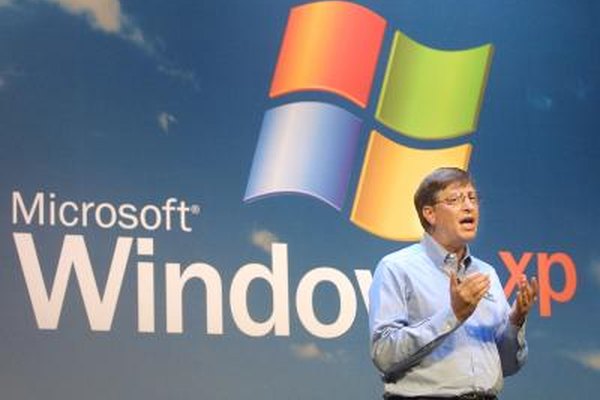 Key codes or product keys are required to successfully install Windows XP. Without a key code, Windows XP does not complete the installation process. When using the Windows XP disk packaged with your computer, the key code is entered automatically during installation. Get a key code for Windows XP in one of three ways. Key codes are not free and must be purchased from Microsoft in order to validate and activate your operating system. Using the proper methods to get a key code for Windows XP ensures that you have a legal, working copy of Windows XP.
Single License
1
Purchase a new copy of Windows XP from Microsoft, an online retailer or computer retailer.
2
Open the packaging and remove the folder or case the Windows XP disk is stored in.
3
Locate the product key, or key code, sticker on the folder or case. This key code can only be used with the disk it came with.
Purchase New Computer
1
Purchase a new computer with Windows XP pre-loaded or with Windows Vista pre-loaded along with a downgrade of Windows XP.
2
Locate the Windows XP installation disk.
3
View the key code on the disk packaging. The key code can also be found on a small sticker on the back of desktops and underneath laptops.
Invalid Key Code
1
Contact Microsoft using the number provided during the activation process if your key code is invalid for any reason. Select the "Activate By Phone" option to view the number. This sometimes happens after formatting your computer or upgrading hardware, especially after a hard-drive crash.
2
Explain the situation to the customer support representative.
3
Provide the representative with the number displayed on the activation screen when prompted.
4
Enter the new key code into the activation window as the representative gives it to you.
Tip
Microsoft no longer sells additional licenses for Windows XP. If you already have a contract with Microsoft, contact Microsoft to purchase additional licenses for Windows XP. This only applies if you have purchased additional licenses for your business in the past for Windows XP.
Warnings
If you use the wrong installation disk for your computer, you will not be able to activate Windows XP after installation. Keep the original installation disk with the correct computer to prevent this problem.

Only shop at retailers you trust. Illegal copies of Windows XP are often sold online and offline, but they will not activate after installation.
More Articles