Kaspersky Antivirus Vs. Webroot
by William Lynch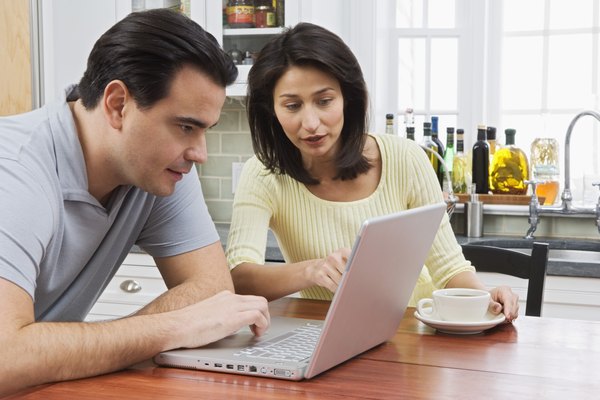 Choosing the correct anti-virus software can be a difficult decision. Failing to consider important factors could leave your computer vulnerable to spybots, viruses and other destructive malware. Kaspersky Anti-Virus and Webroot are two widely used anti-virus options, each with its own distinct features that can protect your computer from harm.
Protection
Webroot guards against viruses, spyware, rootkits and other malware, providing a dedicated anti-spyware suite called Spy Sweeper that can even detect phishing. Additional protection levels include monitoring firewall and network connections, preventing programs from changing your settings and identifying unsafe links and search results before you click them. Kaspersky Anti-Virus offers similar protection, defending against viruses, spyware, rootkits, Trojans and phishing. Kaspersky also claims real-time protection against all existing and emerging threats, preventing even unknown malware from exploiting your computer's vulnerability.
Features
One of Kaspersky's key features is System Watcher, which detects potentially dangerous behavior initiated by unknown malware and enables you to undo any malicious actions. Other Kaspersky Anti-Virus features include banner ad blockers, anti-spam filters, two-way firewall protection, keyboard security and parental controls for limiting or blocking a child's online activities. Webroot prides itself on the speed of its anti-virus scans, stating that most scans take less than a minute and do not interrupt or slow computer performance. Other Webroot features include Identity Shield for added security when shopping or banking online and social networking protection on Facebook and Twitter.
Pricing
Webroot's entry level anti-virus software retails for approximately $39.99 and guards one computer for one year. Webroot also offers an Internet Security Plus version for $59.99 that offers encryption services and extends protection to three devices, including smartphones and tablets. Webroot's top version, SecureAnywhere Complete, wipes all traces of online activity, makes deleted files unrecoverable, automatically backs up files and extends protection to up to five devices. While Kaspersky offers a wide array of security softwares, Kaspersky Anti-Virus protects one computer for one year and retails for approximately $39.95. Upgrading to $59.95 extends the protection to three computers.
Support
Kaspersky provides a full support area on its web site with an archived knowledge base, FAQS, downloadable upgrades and instructive how-to videos. If you still can't find what you need, you can chat with Sasha, Kaspersky's virtual agent, or contact a support staff member via email or telephone. Webroot offers many of the same support options, including FAQs, user guides, tutorials, how-to videos and even its own virtual assistant. Online tickets and telephone support are also available for more difficult problems.
References
Photo Credits
photo_camera

Creatas Images/Creatas/Getty Images