Join Vs. Like Vs. Friend in Facebook
by Matt Koble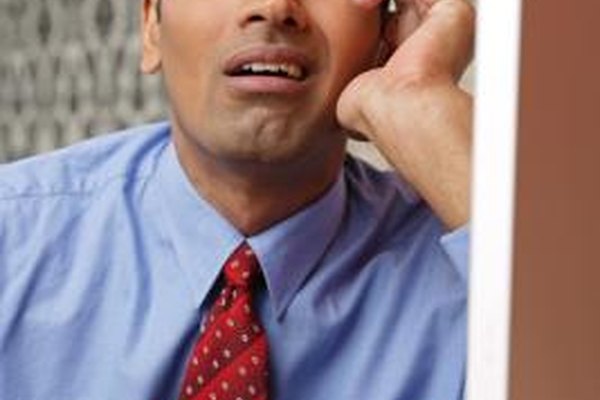 Facebook uses a number of terms that may be lost on you if you've never used the site or are a new member. Words like "join," "friend," "like" and "follow" all have Facebook-specific meanings. While the Facebook meanings are similar to their real-world counterparts, knowing the proper definitions and context for these words helps you understand and navigate Facebook.
Join
"Joining" on Facebook could either refer to signing up for the website or becoming a member of a Facebook group once you're already a Facebook user. To join, visit Facebook's homepage and fill out the required information. Facebook groups are comprised from users who may or may not be friends, but who join the group based on the content or purpose. For example, people who like a certain TV show may join a group centered around the show to meet and talk to other fans. To join a group, visit the group and click the "Join Group" button.
Friend
Facebook friends are what makes the website a social network. Start a Facebook friendship by visiting another user's Facebook Timeline and clicking the "Add Friend" button. If he accepts the friend request, the two of you become Facebook friends. Friends have access to your Timeline and the ability to like and comment on the content you post. The News Feed, found on your Facebook homepage, is populated with updates your friends post. If you and your friend have a falling out, you can visit his Timeline and "unfriend" him, severing your Facebook connection.
Like
Liking something on Facebook is a quick way to tell the content's poster you enjoyed or appreciated the content. Instead of commenting with "I liked this video," you simply click the "Like" button to convey that message. Likes are displayed directly under the content. Facebook pages also use a "Like" button to connect you to the page. Similar to following a celebrity, liking a page gives you access to the page's content and presents page status updates in your News Feed.
Follow
Facebook's follow feature, previously called "Subscribe," enables you to connect with people you like or admire when you're not actually their friend. Ideal for public figures, celebrities and other high-profile people, this feature puts the person's public status updates on your News Feed. The difference between following and friending someone comes down to content. Unlike friends, people you follow do not receive your status updates or have access to private content on your profile. Follow someone by visiting her profile and clicking the "Follow" button. If there is no such button, the person hasn't set their account to accept followers. Set whether you allow followers on your own Facebook via the Followers section of the Account Settings page. The feature is only available for users 18 and over.
Photo Credits
photo_camera

Visage/Stockbyte/Getty Images