Why Does My iPhone Keep Shutting Off?
by Marie Cartwright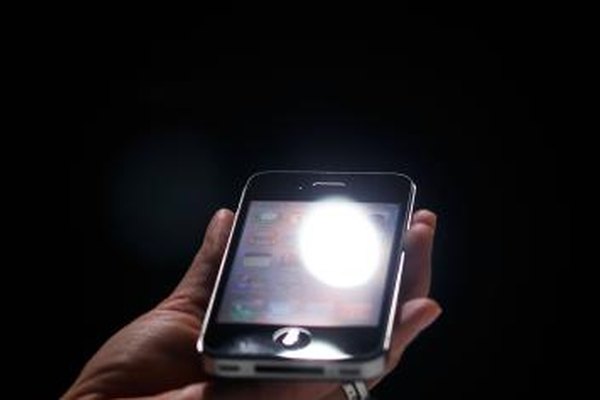 An unexpected shutdown can be frustrating for an iPhone user, particularly in the middle of a call or while using the Internet. While an issue of this sort can indicate a more serious hardware problem, it is also possible that the trouble can be easily fixed with some basic system maintenance.
Dead Battery
One of the most common causes of an unexpected shutdown is a drained battery. If the on-screen battery image flashes red before the screen turns off, then all your iPhone needs is a bit of juice. Power-off your iPhone and let it fully charge before turning it back on again.
Out-of-Date Software
Out-of-date software can cause system instabilities that can result in a shutdown. To solve this problem, launch iTunes on your computer. Make sure that you have the most recent version of iTunes installed. Connect your iPhone to your computer with the interface cable. Select your iPhone from the list of devices displayed within iTunes. Click "Check for Update." If updates are needed, follow the on-screen instructions.
Restore to Factory Settings
If something has gone seriously wrong with your iPhone, it may be necessary to restore it to factory settings. The downside to doing this is that all of your data and custom settings will be erased from your iPhone. While this may seem drastic, sometimes this is the best way to get your iPhone to recover. To restore your iPhone, connect it to your computer and select the "iPhone" listing within iTunes. Click "Restore" to begin the restoration process.
Get Support
If none of the other suggestions have helped you solve the problem of your iPhone shutting off, then you will need to take your iPhone into your local Apple Store. Make an appointment ahead of time with a Mac Genius to get your problem sorted out. Use the iPhone Troubleshooting Assistant webpage to help speed up the process.
References
Photo Credits
photo_camera

Chris Hondros/Getty Images News/Getty Images