Does the iPad Work on G or N Wi-Fi?
by Eric Fenton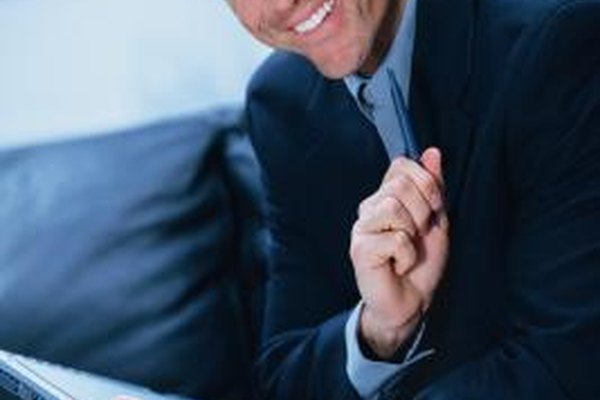 The Apple iPad was one of the first tablet computers to achieve mass market success. The first iPad was introduced in 2010 and offered a form factor different from the machines available in the market at that time. Instead of using a computer operating system such as OS X or Windows, the iPad used a mobile operating system, iOS, which was originally developed for the iPhone. Wireless connectivity has always been important for the iPad, which sports a minimalistic design with few ports for cables. Instead, the iPad receives content through a Wi-Fi or mobile broadband connection.
Wi-Fi Definition
The term "Wi-Fi" is used to describe a set of wireless data transmission technologies also known as the 802.11 standard. This standard is essentially a set of rules that governs how two wireless devices can transmit data between each other, and it's marketed by an industry group called the Wi-Fi Alliance. There are many subsets of the Wi-Fi standard, which has been evolving to make data transmission faster and more reliable.
802.11 Standards
One of the first widely adopted Wi-Fi standards was 802.11b, where the "b" represents a certain generation of the standard. Wireless-B, as it was also called, transmitted data at up to 11 megabits per second. The next generation, called Wireless-G or 802.11g, supports up to 54 Mbps. Wireless-N, a more recent evolution, supports up to 450 Mbps. Also worth noting is Wireless-A, which is supported by many mobile devices including the iPad but isn't used by most network infrastructures.
Backwards Compatibility
An important component of the Wi-Fi standard is backwards compatibility, which essentially means any two Wi-Fi enabled devices can interact, even if they are from different generations, although there are some rare exceptions. The Wi-Fi standards were created so any two Wi-Fi devices operate on the maximum data rate that both devices share. For example, a Wireless-N device that supports 450 Mbps can still transmit data to and from a Wireless-G device that supports only 54 Mbps, but the maximum data rate between the devices is capped at 54 Mbps.
iPad Wi-Fi
All versions of the iPad, from the first iPad introduced in 2010 to "the new iPad," also known as the third generation iPad, introduced in 2012, support 802.11a/b/g/n. This means that they support all major versions of the Wi-Fi standard, including Wireless-A, Wireless-B, Wireless-G and Wireless-N. The iPad will interface with any A, B, G or N hardware at its maximum data rate.
Photo Credits
photo_camera

Comstock/Comstock/Getty Images