How to Get Your iPad to Play Unsupported Video
by Anne Hirsh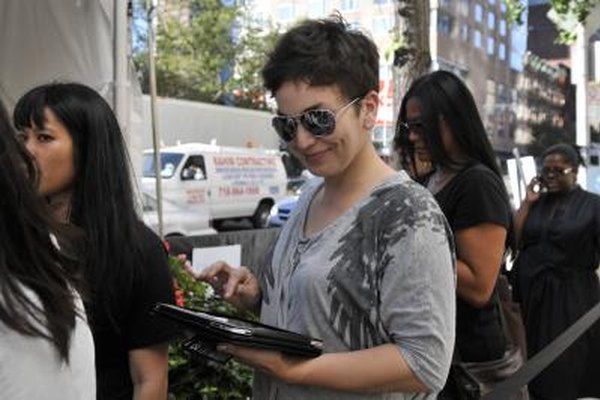 The iPad's App Store offers a variety of applications that will let you view video types that the iPad's native software does not support. Choose an app for your unsupported video format based on your video file type and its source. For example, some apps only support web-based video, while others focus on videos stored directly on your iPad. Not every file type is supported by third-party apps, but you have several options for common files such as AVI or Flash.
1
Tap your iPad's "App Store" icon to access the App Store.
2
Type the video format you want to view into the App Store search box, and then tap Search. You can also try adding "viewer" to the search box, such as "Flash viewer" or "AVI viewer" to vary your search results.
3
Select an app from the search results and view its specifications. Look specifically at the supported file types, as many video viewers will work with a variety of files. Also look at whether the app supports only online videos, only videos downloaded to your iPad, or both.
4
View the specifications of several apps before making your decision. If you want to view online Flash video, try a Flash-enabled Web browser such as iSwifter or SkyFire.
5
Tap the price or "Free" button to purchase your selected app, and then tap "Install" and enter your Apple password to complete the purchase.
6
Launch the app after it finishes downloading and read its help or introductory files carefully. These may be located under the "Settings" or "Tools" icons.
7
Connect your iPad to a Wi-Fi connection before you attempt to stream unsupported video through a third-party app unless that app specifically notes that it works over 3G. Wi-Fi has a stronger signal and will produce better video quality, and some third-party apps are not designed to work with a 3G signal.
Tips
check

If third-party apps won't allow you to watch the videos you need, try using a converter program to convert your videos to a supported format.

check

Some video websites are not compatible with any iPad browser. These sites may detect that you are using a mobile device and block you from viewing video, even with a browser that supports the proper format. This may be due to the site's content licensing agreement with the video providers.
References
Photo Credits
photo_camera

Kris Connor/Getty Images Entertainment/Getty Images