How to Find an IP Address Configuration
by Josienita Borlongan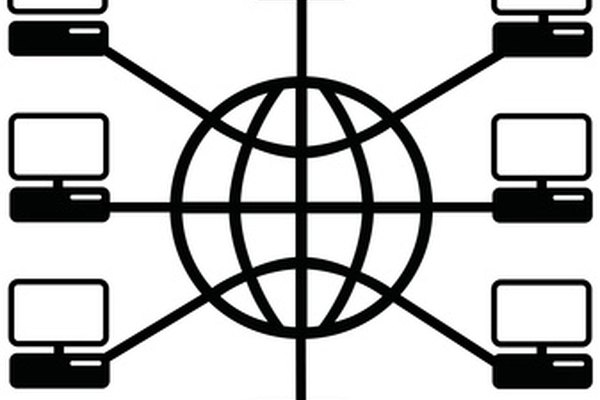 Knowing an IP (Internet Protocol) address of network equipment such as servers, computers and printers is necessary for network sharing and for troubleshooting network issues. The IP is the equipment's unique identification on the Internet, whether it is static (assigned permanently) or dynamic (assigned automatically). Finding an IP configuration involves either going though the GUI (Graphic User Interface) or command line. Different operating systems have different ways of obtaining IP address; use the method that works for the system you are using.
Windows Operating System Command Line Method
1
Click on "Start" from the taskbar of the computer that runs the Microsoft Windows operating system.
2
Click on "Run." A small window will appear.
3
Type the letters "cmd" inside the box next to "Open:" and hit "OK." This will pop open another window known as the command prompt window.
4
Type "ipconfig/all" next to the blinking cursor or right at the prompt. This will display your Windows IP Configuration, which shows your IP address, subnet mask, default gateway, DHCP (Dynamic Host Configuration Protocol) server IP address, DNS (Domain Name Service) server IP address and other information.
Graphic User Interface on Microsoft Windows
1
Click on "Start" from the taskbar of the computer running the Microsoft Windows operating system.
2
Click on "Control Panel."
3
Click on "Network and Internet Connections."
4
Click on "Network Connections."
5
Double-click on the icon labeled "Local Area Connections." This may show connected and firewalled.
6
Click on "Properties" in the "General" tab.
7
Highlight "Internet Protocol (TCP/IP)." Click on "Properties." This will open the configuration.
Mac Operating System GUI
1
Click the "Apple" logo.
2
Choose the "System Preferences."
3
Select "Network" under the Internet and Network Connection section.
4
Choose in the drop-down menu the type of connection you have. For example, choose "AirPort" if you connect via wireless connection, "Built-In Ethernet" if you are using LAN cable connection or "Built-In FireWire" if you use FireWire to connect.
5
Click on "TCP/IP" to show the network configuration.
Tip
check

Type "ipconfig" at the shell prompt if you are running on UNIX.
Photo Credits
photo_camera global computer network image by Michael Brown from Fotolia.com