How to Find an Invisible Text Box in Microsoft Word
by Danielle Cort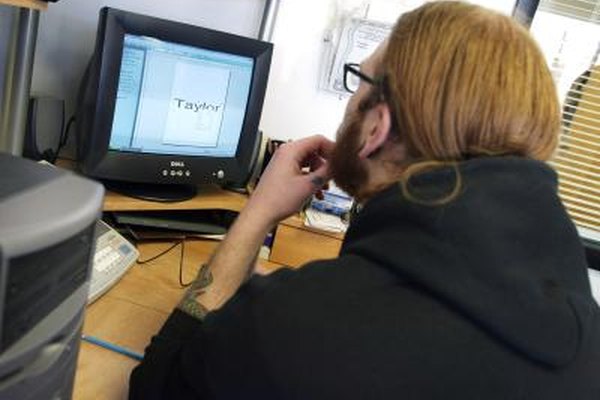 Creating a text box without borders can give elegance to a document such as a newsletter where you want to offset text in its own box. But if you are tasked with editing such a document, finding that invisible text box can be nightmare, particularly if you have to search through a long document. Although there is no command specifically for finding text boxes, Word treats text boxes like other graphics, which you can search for.
1
Open the Word document with the text box you want to find.
2
Hold down "Ctrl" and press "F" on your keyboard to bring up the Find window pane. It will appear on the left side of your document.
3
Click the little magnifying glass symbol in the "Search Document" box.
4
Select "Graphics" from the Find directory. The pane will tell you how many items it found and highlight the first one in your search.
5
Click the highlighted down arrow in the Find pane to go to the next graphic if there is more than one in your document. Word will find every type of graphic in your document, including the invisible text box. Keep clicking the down arrow until you come across the text box. Word will highlight the text box in blue when you find it.
Photo Credits
photo_camera

Tim Boyle/Getty Images News/Getty Images