Instructions for a Garmin GPS
by Dana Tuffelmire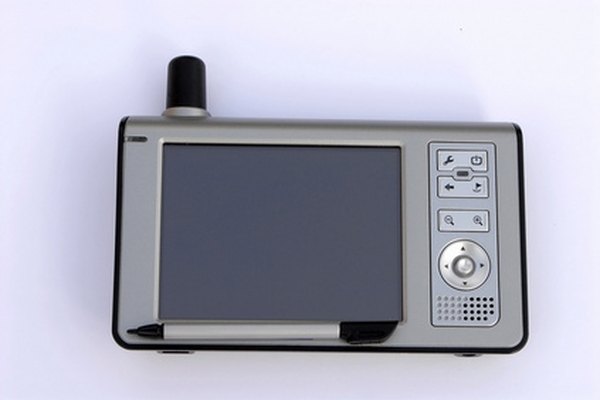 The Garmin company has become a household name when it comes to Global Positioning Systems (GPS). It makes many different navigational tools for on the road, in the air, on the water, on the trails and anywhere in between. The Garmin Nuvi is the most popular street navigator. It mounts on the dashboard or windshield to provide directions anywhere you want to go. It is easy to set up and easy to use. The following instructions will show you how.
Mounting the Nuvi
1
Find a spot on your windshield where you would like to mount the device. Clean and dry the suction cup and the selected area of the windshield.
2
Plug the power cable into the back of the Nuvi.
3
Fit the ball on the end of the mount into the round socket on the cradle and press firmly until it snaps together.
4
Place the suction cup on the windshield, and flip the lever back toward the windshield.
5
Press the bottom of the Nuvi into the cradle, and snap the top of the Nuvi into place.
6
Plug the power cable into a power outlet in the vehicle. The unit should turn on automatically if it is plugged in and your vehicle key is turned to ON/ACC.
Configure the Nuvi
1
Slide the power key to the left (or push) to turn the unit on.
2
Follow the on-screen instructions.
3
Slide the power key to the left (or push) to turn the unit off.
Acquire Satellites
1
Go outdoors to an open area, away from tall buildings and trees.
3
It can take a few minutes to acquire the satellite signals. When at least one of the five indicator bars are green, the Nuvi has acquired satellite signals.
4
The Nuvi is now ready for you to select a destination and navigate to it.
Warning
close

Check state and local traffic laws before mounting. Some states prohibit drivers from mounting things on the windshield. Garmin offers other options, such as dashboard or friction mounting.
References
More Articles