How to Install & Uninstall Windows XP
by Margaret Worthington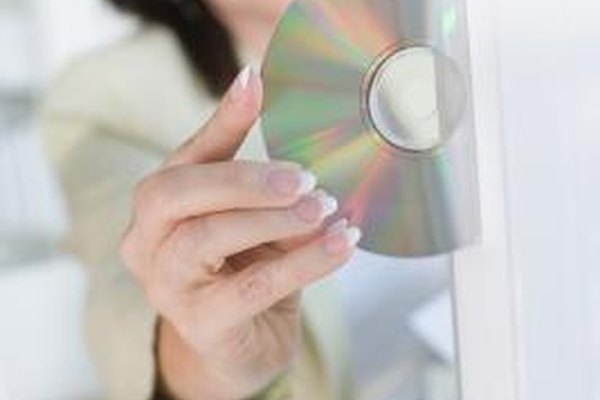 If you need to install Windows XP on a new computer, or you have upgraded from an earlier version of the operating system and want to uninstall XP to go back, there are some simple steps to doing so. Before performing any type of installation or upgrade procedure, you should make a backup of your data to an external hard drive or DVD in case something goes wrong during the process and you lose access to the data on your computer.
Install Windows XP
1
Turn on your computer and press the "F12" key to enter the one-time boot menu. Open the computer's CD tray and insert the Windows XP installation CD into your computer. Close the tray and select the boot option that allows you to boot from a CD. Press the "Enter" key on your computer once you see the message "Press Any Key to Boot From CD..."
2
Press the "F6" key during the setup procedure, and follow the on-screen instructions for loading the driver if your computer has a SATA hard drive. Once finished, or if you do not need to do this process, wait for the setup procedure to finish, and then choose the option to "Install Windows XP."
3
Press the "F8" key to agree to the terms and conditions, then choose the hard drive or partition in which you wish to install Windows XP. Press the "Enter" key, then allow the automated installation process to continue.
4
Select the correct date and time for your area when prompted, and enter your Windows XP CD key into the on-screen prompt.
Uninstall Windows XP
1
Back up your data to an external drive or DVD.
2
Reboot your computer, press "F8" during the startup procedure, and select the "Safe Mode with Command Prompt" option, and press "Enter." Log in to Windows once the login screen appears.
3
Press "Start," "Run" then type "CMD" at the Run window and press "Enter." Type the following command without quotes: "cd c:\windows\system32." Then, type "OSUNINST.EXE," and press the "Enter" key. Follow the automated uninstallation process to completely remove Windows XP from your computer.
Tip
check

If Windows XP has been installed in a dual-boot configuration, simply deleting the partition on which it was installed will completely remove the operating system from your computer, deleting all of the data on it in the process.
Photo Credits
photo_camera

Jupiterimages/Photos.com/Getty Images