How to Install a Toshiba Satellite CD-ROM Drive
by Tiffany Garden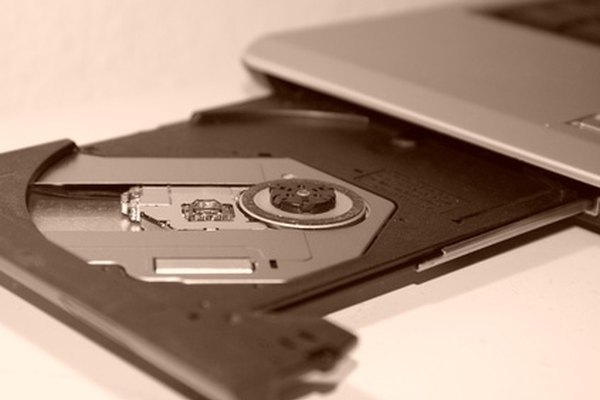 The Toshiba Satellite comes with a CD or DVD drive, depending on the Satellite model you're using. You can install an upgraded Satellite optical drive or replace a faulty drive without sending your laptop in to Toshiba. The process does require some laptop disassembly, but it can be done without specialized tools or computer knowledge.
1
Shut down your Toshiba Satellite. Unplug it from the power adapter and disconnect any other peripherals attached to the laptop.
2
Turn the laptop over and release the battery from its bay. Set the battery aside. Turn the Satellite back over and open the lid.
3
Wedge the flat head screwdriver between the laptop case and the strip running along the top of the keyboard. Press up to loosen this strip. Lift the strip off of your keyboard.
4
Remove the keyboard screws with a Phillips head screwdriver. Lift the keyboard slightly out of the laptop and move it up to keep it out of the way. You can remove the keyboard completely if needed, just disconnect the interface cable.
5
Remove the screw to the left of the keyboard interface cable. This is your optical drive retaining screw. Press the CD or DVD drive forward, toward the side of the laptop. Pull the drive the rest of the way out.
6
Unscrew the drive bracket on your existing optical drive and screw it into your new optical drive. Slide your new drive in place. Screw the retaining screw into the optical drive to secure it. Reconnect your keyboard and slide it into place over the drive. Screw the keyboard in place and snap the keyboard strip on top of it.
More Articles