How to Install a Pole for a TV Antenna
by Adrian Grahams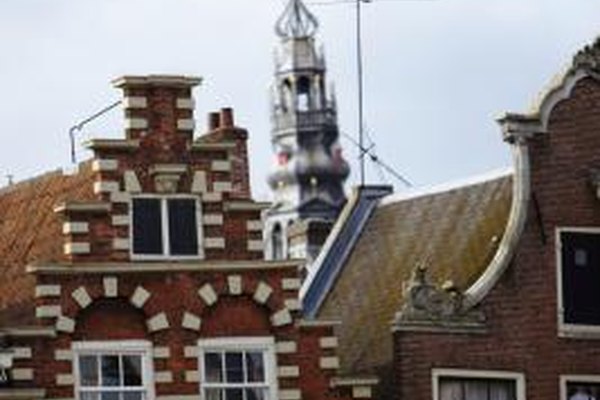 A well-installed television antenna is crucial for reliable digital-television reception on all available channels. Clamp your outdoor television antenna to a pole (usually known as a mast) to secure the antenna in place and to provide the extra height needed to get optimal TV reception. Most TV antennas ship with a mast, mast bracket, antenna clamp and the fixings you will need to complete the installation. Alternatively, buy an antenna mast kit online or at electrical and hardware stores.
1
Survey your house or apartment and identify the best site for the antenna installation. The antenna should have a clear view toward the digital-television transmitter, unobstructed by nearby trees or buildings. Ideally, install the antenna above the roofline by using an eave-mount or chimney-mount mast and bracket fixed to a firm, secure surface.
2
Reach the antenna mast installation site with a raised platform, a ladder or steps.
3
Position the mast bracket in place against the wall, about two feet below the roofline. Use a spirit-level to ensure the bracket is straight. Mark the position of the mast bracket screw or bolt holes on the wall with a pencil or screwdriver.
4
Drill holes in the wall in the correct locations. Use a masonry or wood drill bit, depending on the surface.
5
Attach the bracket with the supplied fixings. Use anchors in the drill holes, if necessary.
6
Clamp the mast to the bracket with the supplied bolts. The bottom of the mast should be flush with the bottom of the mast bracket.
7
Check that the mast installation is fully secure before mounting the antenna array, which should be fixed to the top of the mast.
Tip
check

Indoor attic television antennas should be mounted according to the manufacturer's instructions. Attic antennas usually ship with the mounting brackets and fixings required for installation.
Warnings
close

Never install television antennas near power cables.

close

Position ladders on even ground and get someone to hold a ladder while you climb it.
Photo Credits
photo_camera

Michael Blann/Digital Vision/Getty Images