How to Install a Garmin Nuvi Suction Cup
by Aaron Wein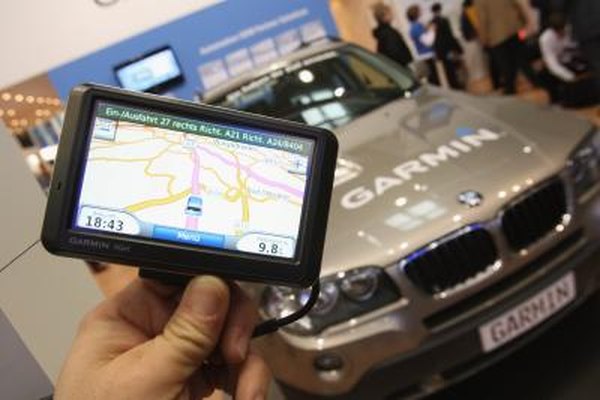 Your Nuvi GPS comes with a mount, which uses a suction cup to lock the device to your vehicle's windshield. Out of the package, the mount comes in two pieces, which can be confusing to decipher for the first-time Nuvi owner. The suction cup piece uses a locking mechanism to form suction over your windshield to hold it in place. The round ball at the end of the suction cup arm connects to the other piece of your mount, which holds the Nuvi.
1
Pull the plastic off the suction cup, if needed.
2
Push the suction cup against the windshield. Notice the lever on the suction cup mounting arm.
3
Push the suction cup locking lever toward the windshield. The suction cup sticks against the windshield.
4
Push the Nuvi holder mount against the suction cup ball at the tip of its arm. This locks the Nuvi mount into the suction cup mount.
5
Place the bottom of your Nuvi down against the mount, then lean it back until it snaps into place.
Photo Credits
photo_camera

Sean Gallup/Getty Images News/Getty Images