How to Install Dakota Handwriting Font for Free
by Bridget Conn
; Updated August 30, 2017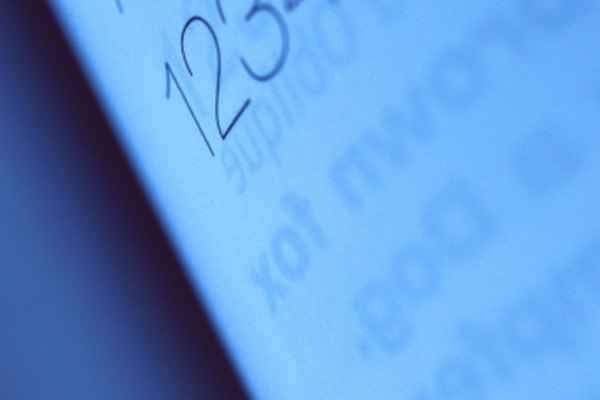 Dakota Regular is a handwriting-style font by the designer Altsys Metamorphosis, which is available from multiple design websites as a free download. After searching for and downloading the font file in ZIP (compressed) format, only a few steps remain to extract the file to the TTF (True Type Font) format and install it on your computer.
Finding Dakota Regular Online
From a font website, such as fontsplace.com, ffonts.net.com or abstractfonts.com, search for Dakota Regular or Dakota. Choose the font for your computer's format (Mac or PC).
Click the "Download" button to download the font to your computer. A dialog box will open informing you that you would like to download the Dakota font as a ZIP file.
Save this file to your computer's Desktop rather than open it.
Installing the Font in Windows
Right-click the ZIP file. Select "Extract All" and the Compressed (zipped) Folders Extraction Wizard appears. Click "Next" twice when asked and an identically named uncompressed folder will be created on your Desktop. Click "Finish."
Click "Start > Settings > Control Panel > Fonts" on Windows XP or "Start > Control Panel > Appearance and Personalization > Fonts" on Windows 7 or Vista. Click "File > Install New Font." The Add Fonts dialog box appears.
If you are running Windows 10, just right-click the file and select "Install." No other work is required.
Select the unzipped Dakota Regular folder from the Desktop folder in the drop-down menu in the lower-left corner. The Desktop folder is usually found by clicking "C: > Documents and Settings > Owner > Desktop."
Select the Dakota Regular font name that appears in the List of Fonts window. Click "OK." The Install Font Progress window pops up momentarily, installing Dakota Regular on your Windows computer.
Installing the Font on a Mac
Double-click the ZIP file if you are using a Mac. This will instantly create an uncompressed folder on the Desktop with the same name as the ZIP file.
Open the uncompressed folder and double-click the TTF file. A dialog box appears.
Click "Install Font" in the lower-right corner and Dakota Regular will be installed on your Mac computer.
Tip
Make sure you have a good antivirus and anti-malware software installed and updated on your computer before downloading files from the internet.
Tip
Be sure to download the correct font for your operating system. If the website does not specify whether the font is for Mac or PC, it is most likely PC-formatted.
More Articles