How to Install a Canon Printer Cartridge
by Johnathan Cronk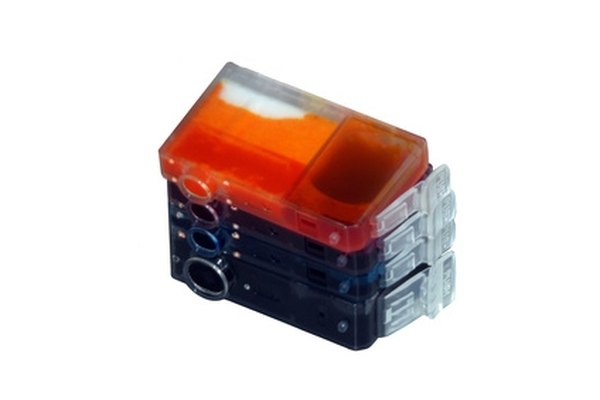 Canon sells a range of products including printers and ink cartridges for home and business use. The ink cartridge inside your Canon printer is used to print words, graphics or pictures on paper. Regardless of the type of Canon printer you own, installation of the ink cartridge is a simple process that a novice can complete. While each model may have slightly different operating instructions, the basic premise for changing the cartridge is the same.
With the printer in the "on" position, open the top cover of the Canon printer by lifting the cover straight up. The print cartridge heads will now move to center of the printer for installation.
Remove the empty ink cartridge from the packaging and discard. Remove the tape and protective film from the new cartridge. Hold the ink cartridge horizontally and remove the orange protective cap by twisting it 90 degrees.
Tilt the ink cartridge toward the ink cartridge holder and align the cartridge under the correct holder based on the color of ink you are installing. For instance, place the black ink cartridge under the black ink cartridge holder.
Insert the ink cartridge against the back end of the ink cartridge holder. Press down on the "push" label until it clicks into place. The ink cartridge is labeled where you need to push to install it properly. Close the cover of the printer and allow the ink cartridge to be recognized by the printer. The power light may blink for several seconds. When the light stops blinking and is steady, the printer is ready for use.
Tip
check

Make sure you've purchased the correct model number for your ink cartridge replacement before opening the package.
References
Photo Credits
photo_camera printer cartridge image by hugy from Fotolia.com