How to Install Audio Devices on a Dell Inspiron
by Jesse Adams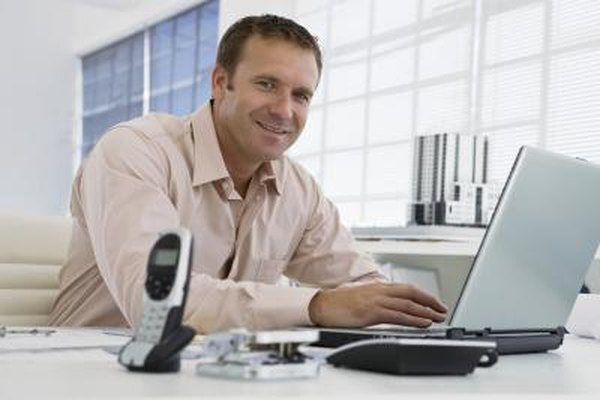 One common error on Windows-based PCs reads, "No audio device installed," which prevents the computer from playing or recording any sound or music files. The cause of this error is generally a malfunction in the audio driver. This error can also occur if you have upgraded to a new audio device but have not yet installed the drivers. In either case, you will need to reinstall device drivers that came with your sound card in order to fix the error.
1
Open the "Start" menu, and click the "Run" icon (if the "Run" icon is not listed, simultaneously press the Windows and "R" keys on your keyboard).
2
Type "devmgmt.msc" (without quotations), and press "Enter" on your keyboard to open the Windows Device Manager.
3
Right-click the audio device found under the "Sound, video and game controllers" heading. Dell Inspiron computers typically use Realtek audio drivers, so in most cases, it will be labeled "Realtek High Definition Audio" or something similar.
4
Choose the "Disable" option.
6
Follow steps 1 and 2 again to reopen the Device Manager.
7
Right-click the audio device, and choose "Enable."
8
Play a sound file in your media player. If you hear the sound, you have successfully installed the driver. If you do not, continue with step 9.
9
Go to Dell's driver download website (see Resources), and enter the information about your computer--the specific Inspiron model, operating system, etc.
10
Navigate to the "Audio" heading, and select your device.
11
Click the "Download" button.
12
Open the audio driver installation file, and follow the on-screen instructions until the installer indicates that the driver has been successfully installed.
13
Restart your computer.
14
Play a music file with your media player. Your speakers should now play your audio file.
Tip
check

Another common explanation for the "No audio device installed" error is simply that the speakers are unplugged from the computer. Before attempting any of the above steps, ensure that the 1/8-inch audio connector is securely connected to your Inspiron computer.
References
Photo Credits
photo_camera

Jupiterimages/Pixland/Getty Images