How to Insert a SIM Card Into an LG Neon Phone
by Kefa Olang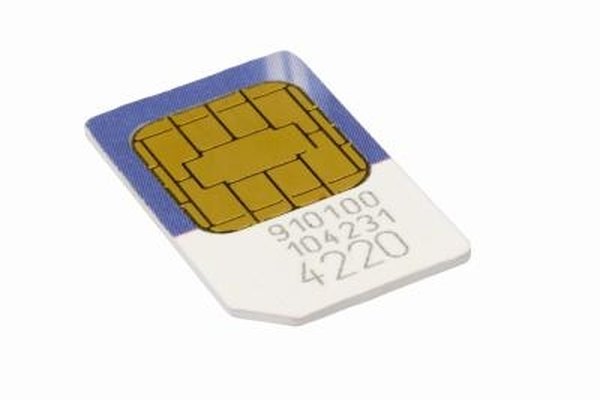 For LG Neon phones that use the Global System for Mobile Communication technology, a Subscriber Identity Module, or SIM, card is required for a wireless subscription. The SIM card stores vital information such as security codes, contacts and wireless subscription details. To use your wireless service with a GSM LG Neon, you must install the SIM card properly.
1
Hold down the END key to power off your LG Neon, then flip the phone over to expose the back cover.
2
Press and hold down the release button at the top of the back cover, then lift off the cover. You should see the battery in its compartment.
3
Remove the battery by holding its edge and lifting it from its compartment to expose the SIM card socket on the right side of the compartment. Pull out the old SIM card if you're replacing it with a new one.
4
Slide the SIM card into the socket with the metallic contacts facing the phone until it locks into place. The notched corner of the SIM card should also be at the top right of the socket to ensure it will lock into place.
5
Reinsert the battery, making sure the golden contacts are aligned to the metallic connectors in the compartment. Press down on the oppposite sides of the battery until it snaps into place.
6
Slide the back cover over the battery compartment and press on the edges until they click into place.
Warning
close

A SIM card is fragile and susceptible to damage, so handle it carefully to avoid scratches and bending.
References
Photo Credits
photo_camera

George Doyle & Ciaran Griffin/Stockbyte/Getty Images