How to Insert a Check Mark in Word 2007
by Jennifer Habersham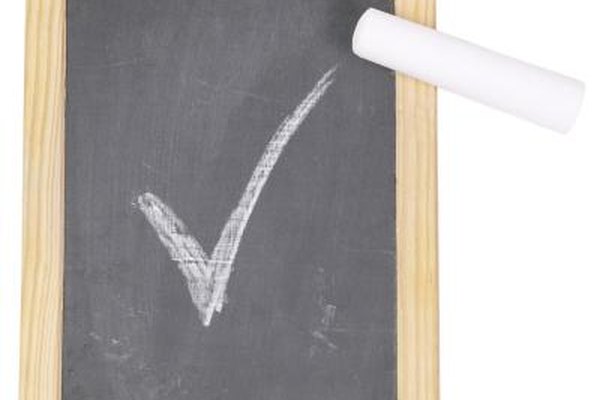 Microsoft Word 2007 offers the ability to create professional documents that enhance your communication. Check marks are a specific symbol that asserts that a task is completed or is at hand, making for a compelling page. Use the tools in Word to insert this specialized symbol to enhance your copy and ensure your readers understand that a task is complete or needs to be checked off.
1
Open your 2007 Word document. Put the cursor where you would like to insert the check mark. Click the mouse or, if you are using a laptop, tap the touchpad.
2
Click the Insert tab and locate Symbols, typically found in the top-right corner of the screen. Click the down arrow key.
3
Scroll down to "More Symbols" at the bottom of the page, or click the "M" key to open the additional symbol options.
4
Select the drop-down menu for fonts. Scroll down to the bottom and select "Wingdings."
5
Scroll through the symbols displayed. The check mark symbol is typically at the bottom of the options. Click the check mark symbol, and then "Insert." The check mark will be inserted into your document immediately. If needed, the Wingdings font also offers a check mark in a box symbol and an "X" in a box symbol.
References
Photo Credits
photo_camera

Hemera Technologies/PhotoObjects.net/Getty Images