What Is Included in Windows 7 Home Premium?
by Dan Ketchum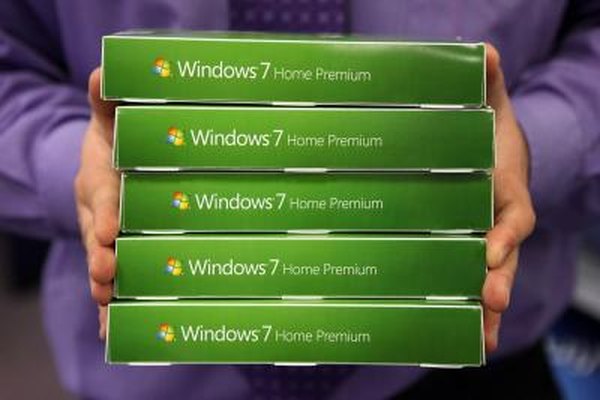 Whether you enjoy the familiarity of the Start Menu, you want to build a budget PC or you just want to run compatible software, you can easily make a case for Windows 7, despite the advent of its successor. Microsoft offered a whopping six different retail versions of Windows 7 between 2009 and 2013 and though they shared many features, each version packed different features that catered to different computing needs. Before you settle on Home Premium, make sure it's the right edition for you by familiarizing yourself with its feature set.
What It Is
Like all versions of Windows 7 -- excepting Windows 7 Starter, a bare-bones version of the OS intended for developing countries -- Windows 7 Home includes some baseline features that set it apart from its XP predecessor. It comes in both **32- and 64-bit versions** and offers thumbnail previews of active applications from the taskbar. Windows 7's Mobility Center, another key feature, consolidates network management abilities, power settings, audiovisual options and other commonly used laptop utilities into one instantly accessible panel.
What Makes It Premium?
Unlike Windows 7 Starter and Home Basic editions, **Home Premium prominently features Aero**, which focuses on merging aesthetics and usability. Aero adds plentiful animation to the OS and allows you to heavily personalize the look of Windows 7 with options such as translucent windows, custom tints and the Peek feature, which lets you look through open windows to see the Desktop. Additionally, Home Premium includes **Windows Touch**, which caters to touchscreen computers with a multitouch interface and touch-friendly icons. Home Premium's Windows Media Center accommodates television broadcast compatibility, giving you the ability to watch, record and stream live TV.
What You Need
To run any version of Windows 7, including Home Premium, you'll need a computer with a 32- or 64-bit processor rated at 1 GHz or more. For the 32-bit version, you need 1GB of RAM, and 2GB for the 64-bit edition. Installation of the 32-bit operating system requires 16GB of available hard disk space while the 64-bit version takes up 20GB. Windows 7 Home Premium requires a DirectX 9 graphics device with Windows Display Driver Model 1.0 or higher.
What Else?
As the home-oriented version of the OS, Windows 7 Home Premium lacks some of the networking and security options present in editions such as Windows 7 Professional and Enterprise, but it also lacks the heftier price tag. Some features of Home Premium require additional assets to take advantage of having those features. For instance, Windows Touch requires touchscreen hardware while the use of the networking application HomeGroup requires an active local network of PCs running Windows 7.
Photo Credits
photo_camera

Oli Scarff/Getty Images News/Getty Images