How to Improve Audio on a Computer
by Contributor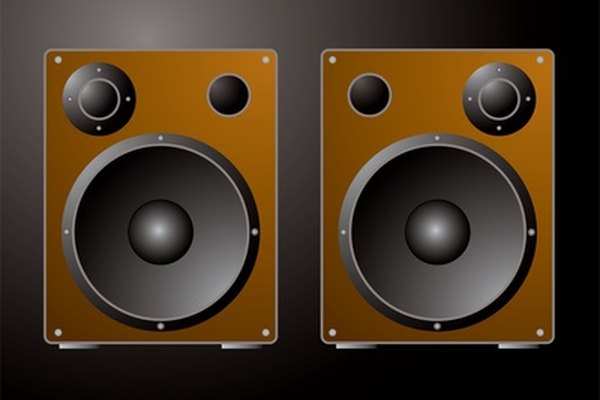 Computers produce audio by processing information sent through the computer into a sound card. The sound card interprets the audio information and translates it into signals that are sent out through the speakers. Occasionally, audio quality on a computer can be poor or is just in need of an upgrade. Fixes can come from both hardware and software ends.
Download a new driver for your sound card. Although the driver that comes with the operating system should be the correct one, reformatting or other system tweaks can affect this software. Find your sound card information by clicking "Start>Control Panel." Double-click on the "Sounds" icon, and look in the window for the name of your sound card. Search online for a driver for your specific sound card (see Resources). Download it and install as directed. It will automatically replace your old sound card driver.
Purchase and install a new sound card. A variety of sound cards are available on the market: basic sound cards aimed at consumers and professional-level sound cards aimed at serious gamers or recording engineers. The sound card will fit in an expansion slot in the computer tower. Follow the instructions for fitting it into the slot, screwing in the base and plugging it into the pin connectors. A new sound card will also require a new sound card driver, which comes on a CD with the hardware. Mac computers use sound cards that are integrated with the motherboard, making upgrading difficult. However, purchasing an external, Mac-compatible sound card that connects through USB or Firewire ports will work.
Connect higher-quality speakers to the audio out port. Most modern computers output digital sound and can send audio information to 2.1 (two speakers and a subwoofer) and some can send to 5.1 (five and a subwoofer--the typical surround sound setup) systems. Using higher-quality speakers will result in a crisper, more nuanced sound.
References
Photo Credits
photo_camera golden speakers image by Nicemonkey from Fotolia.com