How to Import Quicken Data Into QuickBooks
by Alexis Lawrence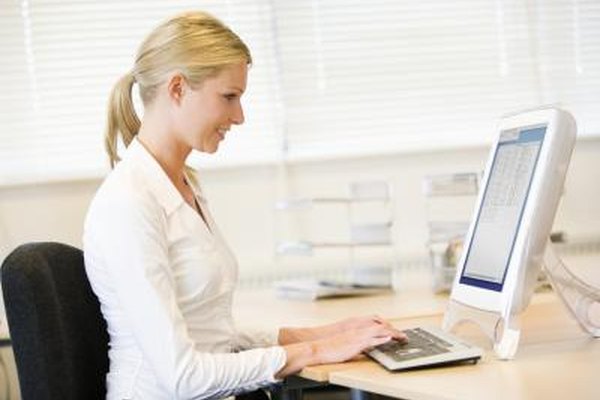 Quicken and QuickBooks are both accounting applications created by Intuit. While they possess some of the same capabilities, Quicken is limited in what it can do in comparison to QuickBooks. If you need to create and keep track of many different financial aspects of your business, such as receipts, financial statements and purchase orders, QuickBooks is capable of the job, where Quicken is not. If you need to upgrade from Quicken to QuickBooks, you do not have to re-enter your financial data. You can export the data from Quicken into QuickBooks.
1
Make a backup copy of your Quicken data. Go to "File," "File Operations" and "Copy," and then enter a name for the file. Click "OK" and choose the "New Copy" option in the box that comes up. Keep this copy safe somewhere and don't use it during the importing process. While the Quicken data should be left untouched during an import into QuickBooks, it's a good idea to have a safety copy.
2
Go through the data in the Quicken file and double-check the names listed in the accounts. Make sure each client's name is listed exactly the same way in each Quicken entry so that they will link up properly once imported into QuickBooks.
3
Open QuickBooks by going to the "Start" menu of your computer and choosing "All Programs." Click on the "QuickBooks" folder and then the program name. QuickBooks will open.
4
Pull down the QuickBooks "File" menu, select "Import" and click on the "Convert from Quicken" option. The "Convert a Quicken File" window will launch.
5
Locate the Quicken data file that you created, and click "Open" to upload the file into QuickBooks. The screens that come up automatically walk you through the remainder of the conversion process.
References
Photo Credits
photo_camera

BananaStock/BananaStock/Getty Images