How to Import Multiple VCFs in Gmail
by Chad Davis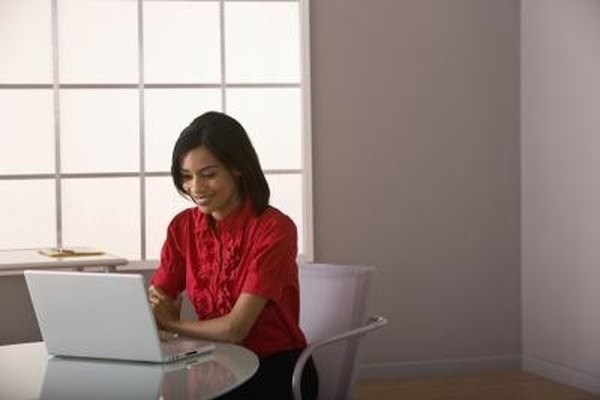 Combine your virtual business cards -- also called vCards -- into a single VCF file and then import it into Google Contacts for access via your Gmail. While many services support exporting multiple contacts into a single vCard file, some services export your contacts into separate files. You can use the Windows Command Prompt to copy multiple VCF files into a new single VCF. After you've combined your vCards, import your contacts into your Google account via Gmail or Google Contacts.
Combine Multiple vCard Files
Combine the contents of multiple vCard files into one single VCF file through the Command Prompt. Press the "Windows" key, type "cmd.exe" without the quotes and then press "Enter" to open Command Prompt. Enter "CD" followed by a space and the directory your VCF files are located in. For example, type "CD C:\contacts" if your files are stored in the Contacts folder of your root directory. Press "Enter." Type "copy /B *.vcf all_vcards.vcf" and then press "Enter." The message "1 File(s) Copied" appears after your files have been combined successfully.
Import vCards via Gmail
If someone has sent contact information to your Gmail email address in the form of a vCard file, then you can import the contacts directly from the attached VCF file. Open the message containing the attached contacts, scroll down to the bottom of the message and then click the "Import to Contacts" link next to the vCard file you wish to import containing a VCF extension. Repeat the process to import any additional vCard files that were attached. Your contact will automatically be imported and can be found in the group named "Imported" followed by the import date.
Import vCards via Google Contacts
You can manage all of your contacts via the Google Contacts website (see link in Resources). To access your Google Contacts from Gmail, click the "Gmail" drop-down button above the left sidebar and then click "Contacts." Click the "More" drop-down button and then click "Import…" Click the "Choose File" button and then select the VCF file you want to open. Any contacts contained in the imported VCF file will be automatically added to your contacts in a new "Imported" group containing the current date.
Considerations
When you export a vCard from another app or service, some contact information may not be included, such as attachments, mailing lists and special formatting. Google cannot detect which contact fields were omitted from the original contact information. Attachments, distribution lists and notes field formatting are not supported by Google Contacts and therefore cannot be imported when importing vCard files. Google recommends that you manually copy any missing contact fields into your Google Contacts.
Warning
Information in this article applies to Microsoft Windows 8 and the desktop websites for Google Contacts and Gmail. Procedures may vary slightly or significantly with other versions or products.
References
Photo Credits
photo_camera

Comstock Images/Comstock/Getty Images