How to Remove Songs From an iPod Nano
By Jen Nipps
Updated February 10, 2017
We've all done it. You have a new iPod Nano and you've loaded some songs onto it. Some time later, you decide you don't like some of the songs or you run out of space and want to take some songs off so you can add new ones. So how do you delete them? Here's how.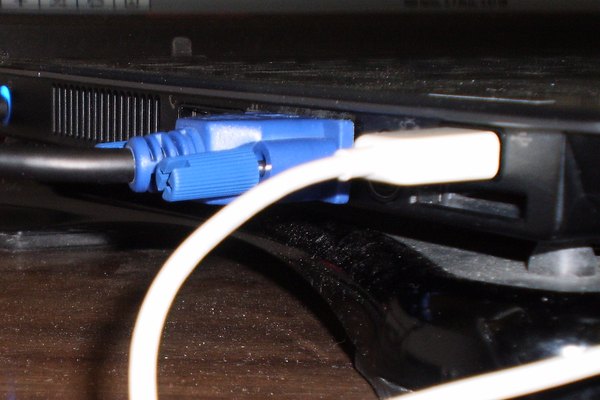 Connect the USB cord to your iPod Nano and to your computer. iTunes should open, but if it does not, open it manually.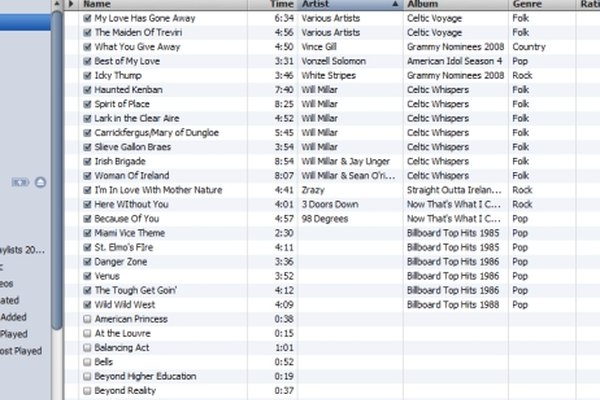 Your iPod Nano will show up in the left-hand column of your iTunes screen. In the main part of the screen, you can see your iTunes library. Beside each song title is a box with a check mark in it. With your mouse, click the boxes by the song titles you do not want on your iPod Nano.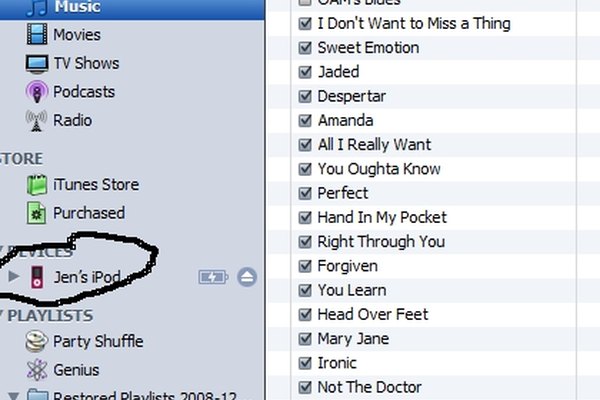 Double click your iPod Nano icon in the left sidebar under the "Devices" heading.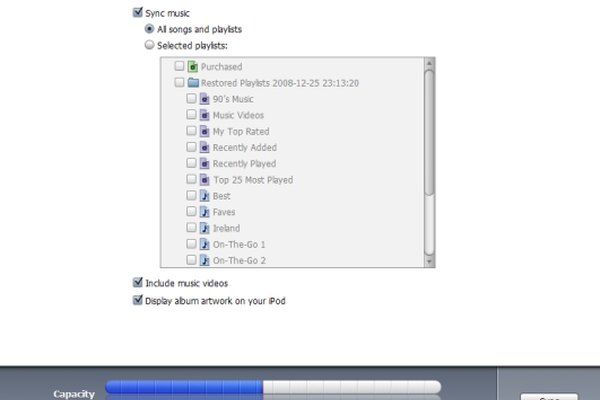 When your iPod Nano menu comes up on the main iTunes screen, make certain you are on the "Music" tab. Make sure the "Sync Music" box is checked. Click the circle by "All songs and playlists." Then click the "Sync" button in the lower right corner. The songs you want removed from your iPod Nano will be taken off and only the songs you want will remain.
If you want to add more songs to your iPod Nano, click the songs you want added (after you have clicked to uncheck the ones you want removed) before you sync your iPod Nano with your iTunes.
Items you will need
Computer (laptop or desktop)

iTunes with songs loaded on it

iPod Nano

USB cable for iPod Nano
Writer Bio
Based in southern Oklahoma, Jen Nipps has been a freelance writer since 1991. She specializes in writing about creativity, careers and plus-size issues. She has written for "OWFI Report," "4HEALTH Magazine," "WRITERS' Journal" and online sites such as Writing For Dollars and Tutorial Blog. She holds a Master of Science in human resources from East Central University, Ada, Okla.