How to Manually Install ActiveX in Firefox
By Ty Arthur
Updated February 10, 2017
ActiveX is a program used by Internet Explorer to load certain types of programs, such as video or music streaming devices, directly on a web page. Unfortunately ActiveX is not supported by the Mozilla Firefox web browser, so in order to view ActiveX applications you will need to download and install a third-party add on.
Open the Mozilla Firefox web browser either by double clicking on its desktop icon or by clicking on the "Start" bar and then choosing the Firefox entry from the "Programs" menu.
Click on the address bar at the top of the web browser and navigate to a website that offers an ActiveX plug in for Firefox (see Resources). Scroll down through the list of downloads and find the one that corresponds to the version of Firefox that you are using.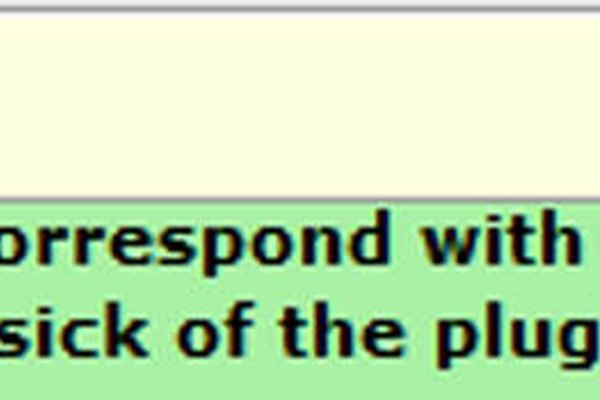 Click on the download link for your version of Firefox and wait for a yellow tab to appear at the top of the web browser that says "Firefox prevented this site from asking you to install software on your computer."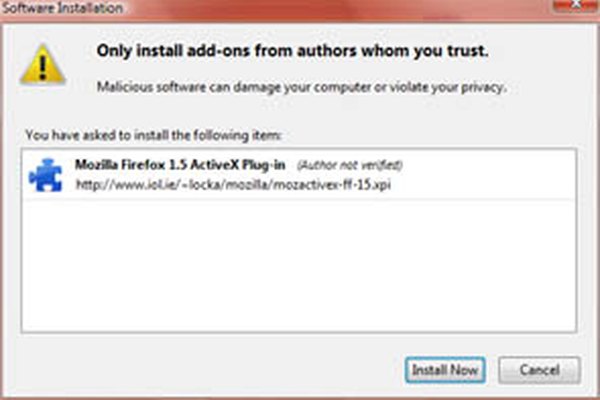 Navigate your mouse pointer over to the far right side of the yellow tab and click on the "Allow" button. Wait for a new window to appear asking if you want to install the add on to Mozilla Firefox. Click on the "Install Now" button at the bottom right side of the window.
Wait for the add on to finish downloading and then click on the "Tools" button on the top toolbar. Choose "Add Ons" from the drop down menu that will appear. Click on the "Extensions" tab at the top of the new window that will pop up. Find the entry in the list of options labeled as "Mozilla Firefox ActiveX Plugin." Click on the button to the right of the entry that says "Enable."
Close the Firefox browser and then re-open it to finish installing the ActiveX add on.
Tips
If you aren't sure what version of Mozilla Firefox you have, you can find out by click on the "Help" button on the top toolbar and then choosing "About Mozilla Firefox."
Warnings
Be careful: Many ActiveX programs on the Internet are designed to exploit vulnerabilities in your web browser and install malicious software to your hard drive without your knowledge. The ActiveX add on will not work in version 3.0 or higher of the Firefox operating system. If you have an incompatible version, you can download an older version that is compatible (see Resources).
Writer Bio
Ty Arthur has been writing technical and entertainment-related articles for a variety of online sources since 2008. His articles have appeared on Metalunderground.com and many other websites. Arthur attended the Great Falls College of Technology and studied both computer science and creative writing.