How to Draw a Pumpkin With Pastels
by Lucy Akins
Updated October 17, 2017
It definitely feels like fall out there. Cool weather, shorter days, pumpkin-spice lattes…
To celebrate the change of the season, I thought it would be appropriate to show you how to draw a pumpkin using pastels. Pastels are very versatile and adhere well to preprimed canvas. They also work well over paint. Mixing with water brightens the color of pastels. You can either wet the surface and draw on it, or you can draw on it and go over it with a wet brush.
Experimenting with various mediums is what makes me love art so much.
I'm a true believer that we are all artists, but you have to be willing to let your creativity guide you and not be afraid of making mistakes along the way.
Things You'll Need
I love the look of new pastel sticks, but they don't stay this way for too long. You will be doing a lot of blending or smudging, and it can get a little dirty, so here are some tips before you start.
Have a damp rag to wipe your hands as you go along.
Have a piece of fine sandpaper by your side so you can sharpen the edges of your pastel sticks.
If possible, work on a slanted surface like an easel so that the dust falls to the ground.
Let's get started…
Obviously, you can draw a pumpkin in several ways, but here is a very simple way to draw the basic shape. You can use a pencil for this step or the pastel itself.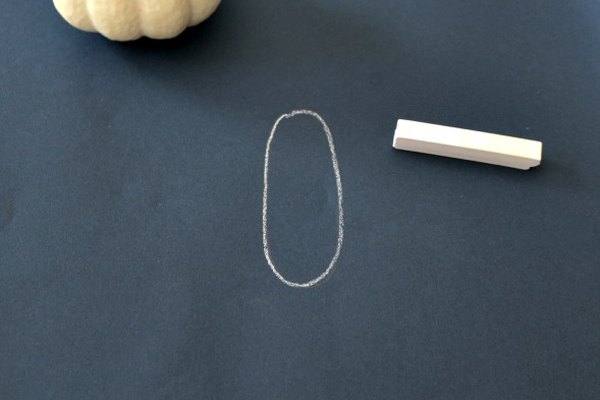 Draw an elongated oval.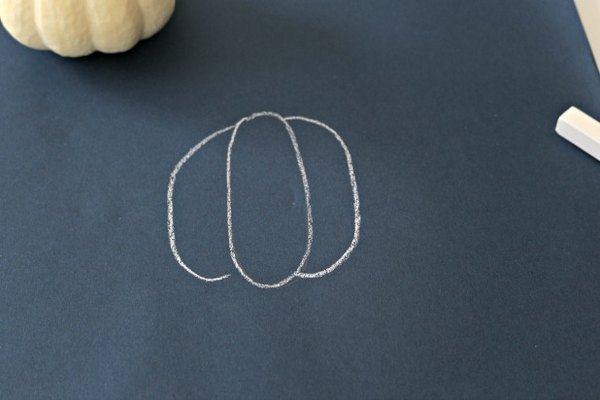 Draw another two ovals at either side.
And again two more at either end.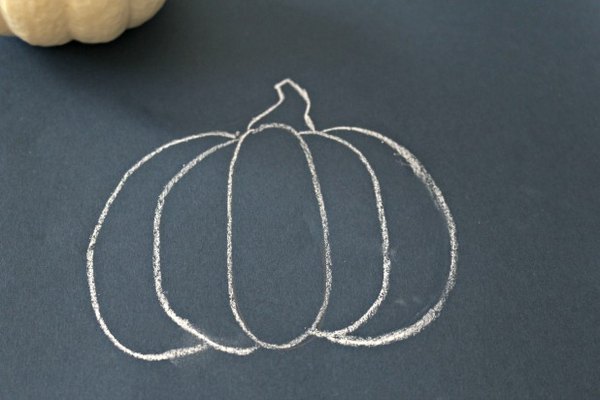 Draw a simple stem.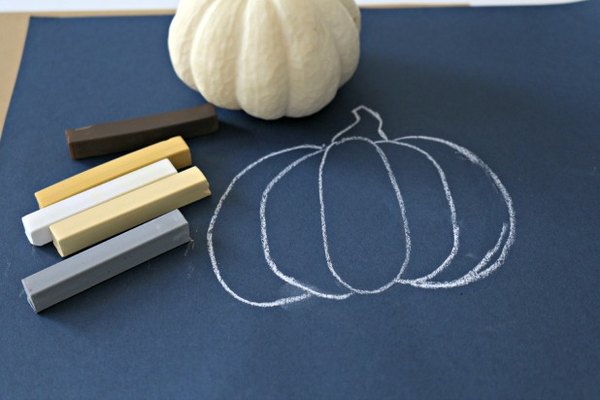 Choose similar color hues. In this case I chose various tones of white along with gray and brown for the shadows. If you wish to make an orange pumpkin, choose orange, red, yellow, dark brown, and green.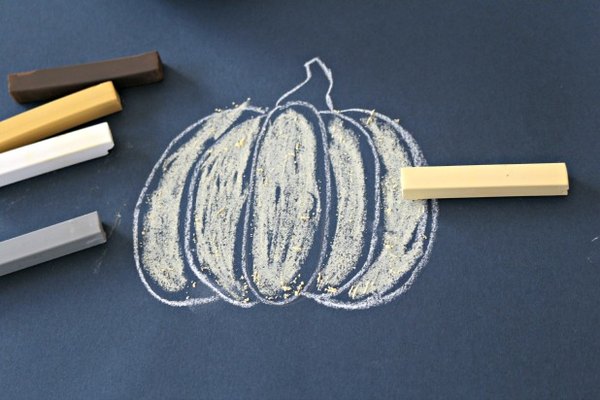 Fill in the segments of your drawing with a light shade, leaving some space around the lines.
Blend the pastel into the paper or canvas. Blending, or smudging, is a way to cover large areas.
Tip: You can use a blending tool, called a tortillion, for a smooth blend and to get into small areas of your drawing. I like to use my fingers to smudge or blend and often use a different finger for color mixing.
Pastels can be a very messy medium, so keep that in mind if you use your fingers to blend.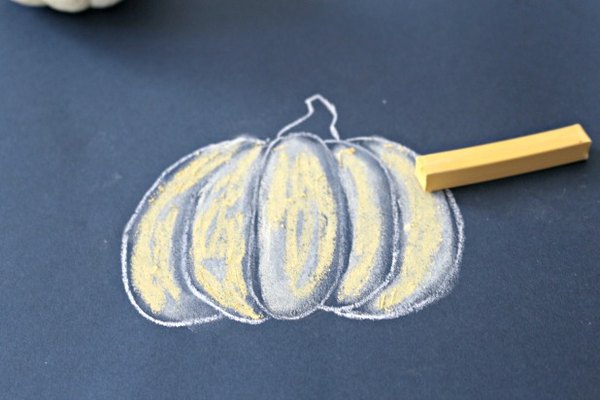 Take the yellow pastel and apply on top of the previous color.
Using your blending tool, blend the two colors together.
Take the first color and draw lines close to the ridges. Blend together.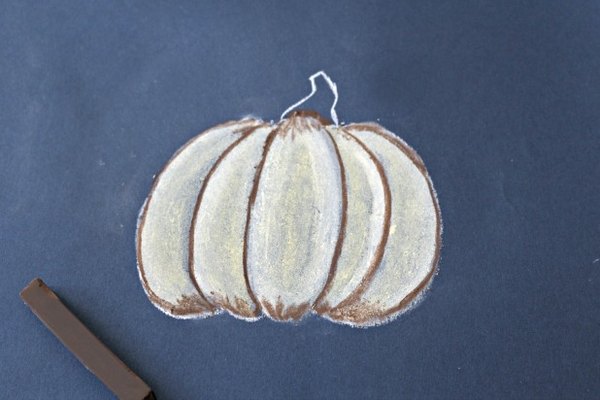 Reinforce the lines and add some shadowy areas with a darker color.
Blend the colors together.
Draw some detail on the stem. Draw in some highlights and blend.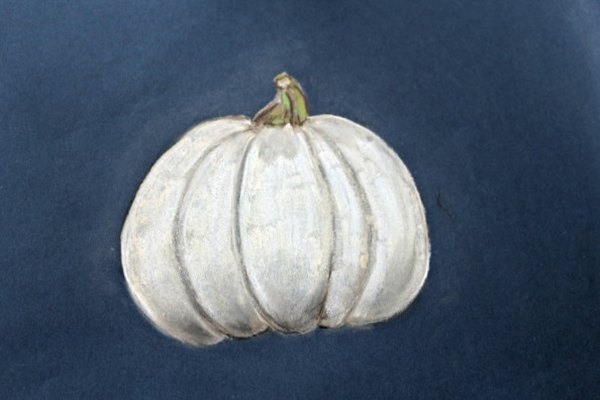 Continue adding layers and blending, but do not overwork the paper.
Note that pastel drawings should be sprayed with a fixative or spray varnish (available at art stores).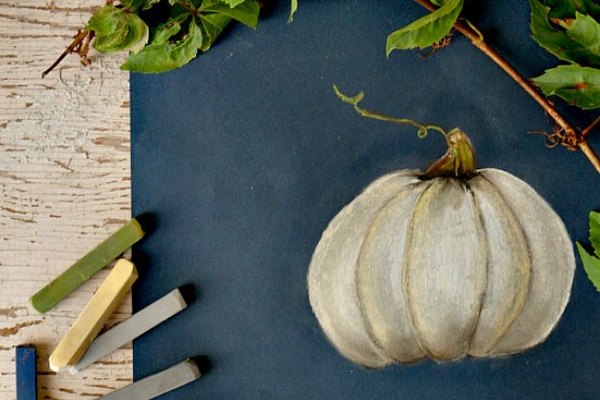 As usual, have fun with it and explore the possibilities! If you have any questions or need clarification, please leave a comment below or send me an email at craftberrybush@yahoo.com.
More Articles