How to Copy VHS Tapes to a Hard Drive
by Ty Arthur
; Updated February 10, 2017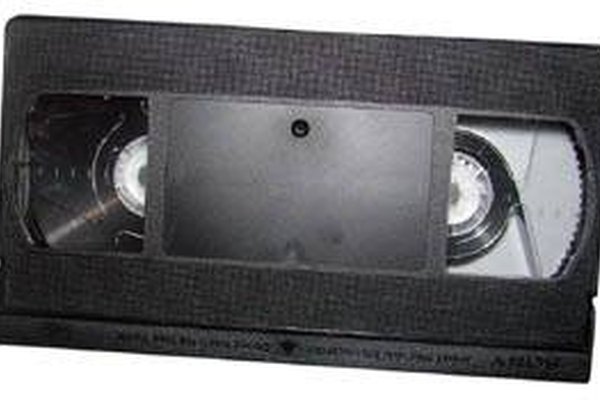 If you have old home movies on VHS tapes, it may be time to transfer them to your computer's hard drive so they aren't lost when the tapes eventually stop working. Transferring VHS videos to a hard drive is fairly simple, but it does require an extra device that doesn't normally come with a standard computer system.
Check the output plugs on your VHS player that would normally connect to your television set. Note the type of output plug that it uses, which will normally be a three-pronged RCA jack.
Find and buy an external video capture device that supports the type of output plugs that your VHS player uses (see Resources below). Take the installation disc that came with the video capture device and place it into your computer's CD or DVD drive. Follow the prompts that appear on the screen to download the driver for the device and any associated software programs.
Open your web browser and navigate to the web page of the manufacturer that made the device. Check its "Downloads" or "Support" section of the website and see if there's an updated driver for your device. Download the newest version of the driver if it's more up-to-date than the one that came with the device.
Plug the USB or Firewire cable from the video capture device into the USB or Firewire port on your computer. Connect the output plugs from your VHS player to the corresponding input ports on the video capture device.
Place the VHS tape that you want to transfer into the VHS player. Follow the instructions of the software that you installed, or instead click on "Open a folder to view files" if there was no extra software included. Click on the video file and drag it to your desktop to complete the transfer.
Items you will need
VHS player

VHS video capture device