How to Convert VHS to CD
by Ty Arthur
; Updated February 10, 2017
As new video technology continues to come out at a rapid pace and old formats are no longer supported, you may quickly find that you have no way to view your old VHS tapes. Instead of losing the videos you have recorded on the tapes, you can transfer their contents to your computer. Once the video files are on your PC's hard drive, you can then burn them to a CD so that you can watch them anytime you have access to a computer.
Check the video card port on the back of your computer and see if it already has an RCA port for accepting video input. Purchase an external video capture card if your computer does not already have a video card capable of accepting RCA input. Insert the installation disk that came with the video capture card into the computer. Follow the instructions on the screen to install the video capture software.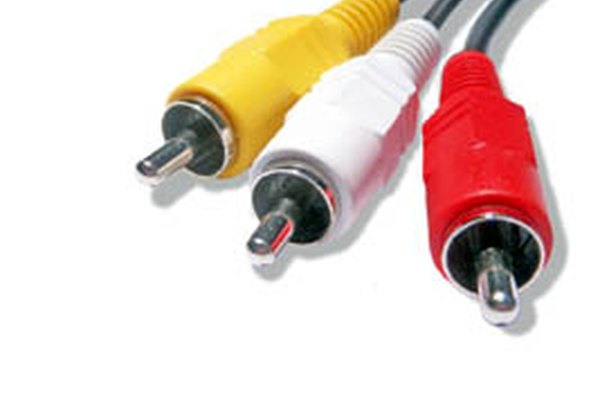 Plug the USB cable of the external video capture card into one of the available USB ports on your computer. Unplug your VCR from the wall outlet and remove the red, white and yellow RCA cables from your television. Set the VCR as close to the external video capture card as possible.
Connect the VCR's three RCA cables into the corresponding ports on the external video capture card or the RCA ports on the back of your computer. Plug the VCR's power cord into a wall outlet. Insert the VHS tape that you want to convert into the VCR. Open the video capture software program that you installed earlier.
Click on the "Video Input Type" option and choose RCA. Click on the "Video Codec" button and choose the file type that you want the converted video to be saved as, such as MPEG or AVI. Click on "Start" and wait for the contents of the VHS tape to be saved to your computer's hard drive.
Insert a blank CD into your computer's CD rewritable drive. Wait for a new window to appear and then click on the link labeled as "Burn a new CD." Click on the option labeled as "Make a Data CD" and then click on "Next." Click on the video file that was saved to your computer and drag it into the new window. Click on the "Burn" button to finish converting your VHS tape to a CD.
Items you will need
Video capture card

VCR

Blank CD
Tip
Make sure not to choose the "Audio CD" option when burning the CD or you will only have audio and no video when you play the file. Burning copyrighted VHS movies to a CD, even if you aren't distributing them, may potentially be in violation of copyright laws and could lead to legal problems.
References
More Articles