How to Connect HDTV to a VCR
by Jason Taetsch
; Updated February 10, 2017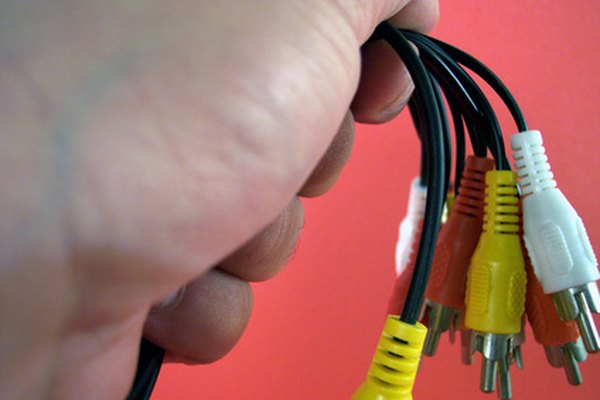 Even though you have a TV, it doesn't mean you have to go out and immediately switch over your home video library to DVD. HDTVs come with a variety of inputs to allow for expanded connectivity; simply use a set of component cables to connect your VCR to your HDTV. Alternatively, if you own a VCR that is HDMI-enabled you can use a single HDMI cable to make the connection and clear up the tangle of wires in the back of your home theater equipment.
Locate the Input panel on your HDTV. It is usually on the rear or the side panel of the HDTV.
Locate the input panel on the rear of your VCR. Determine if you have an "HDMI port"; it will look like a thin rectangle. Or, determine if the VCR only has component outputs, they are three little circles with red, yellow or white colorings.
Insert one end of the HDMI or component cables into the output on the rear panel of the VCR.
Plug the opposite side of the cable(s) into the "HDMI" or "Component" ports on the input panel of the HDTV.
Turn on your HDTV and the VCR. Press the "Input" button on the HDTV's control panel to select the appropriate input, and the picture from the VCR will appear on the screen.
References
Photo Credits
photo_camera cables in hand image by timur1970 from Fotolia.com