How Fast Is a T1 Line?
by John Wu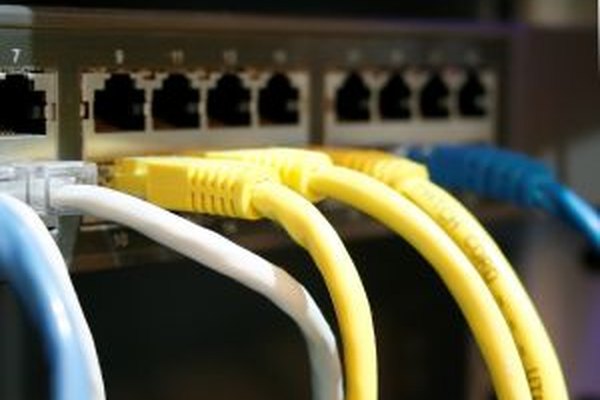 A T1 line, also known as a DS1 line, is a telecommunications line used for data and voice traffic between two locations. Because of the way a T1 works, the traffic on a T1 line can be mixed between mixed with data and voice traffic, or even shared between multiple customers to save costs.
Maximum Speed
The maximum speed a T1 line can transfer is 1.544 megabits per second.
Channels
A T1 line can be split into 24 separate voice and data channels. As more channels are used for voice instead of data, the maximum data speed will be reduced depending on the number of channels used for voice.
Speed of Each Channel
Each channel in a T1 line is capable of transferring 64 kilobits of data per second.
Fractional T1
The cost of a T1 line can be shared by dividing the T1's 24 channels to be allocated to multiple customers renting a portion of the T1, called a fractional T1. The fewer channels that are rented in a T1, the lower the data speed and cost.
Exclusive Use
Unlike DSL or cable internet, T1 channels cannot be shared or piggybacked by another customer. Speed can never be degraded by another customer's usage.
More Articles