How to Make Flip Charts
by Bridgette Redman
; Updated January 09, 2018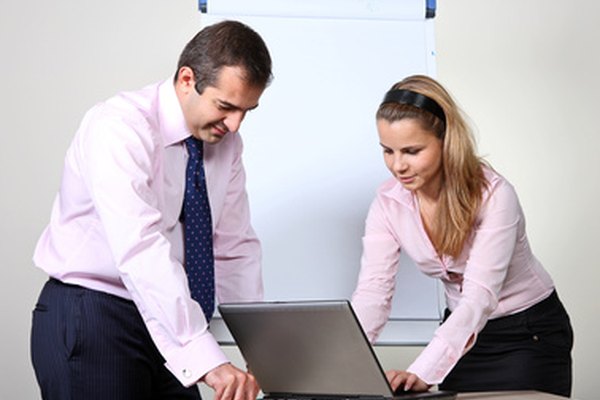 Even with the prevalence of multimedia technology, trainers and presenters still use the basic flip chart. It is reliable, easy to use and inexpensive. Although some flip charts are created during a session in an interactive fashion, many presenters will prepare their flip charts in advance. You can purchase a pad of flip-chart paper and create all the flip charts you need for your entire presentation. Although the task is simple, following a few basic guidelines will make your flip charts more effective.
Purchase colored flip chart markers. You'll want markers of varying thickness. If the point is too fine, the flip chart will be hard to use. Flip chart markers do not bleed through a page the way regular markers do.
Prepare your flip charts on regular paper first. Compose drafts by hand or in a word-processing program. This lets you make changes before everything is written in ink.
Draw your flip chart text lightly in pencil on the flip chart page. This lets you make any needed adjustments without starting over.
Write letters on the flip chart large enough to be seen from the back of the training room. Follow the six-by-six rule: No more than six lines on a page, and no more than six words per line.
Limit your use of color to one dark color and one accent color. Avoid yellow, orange and pink, which can be difficult to read.
Tips
You can correct small mistakes with correction fluid. For larger mistakes, cover them up by taping two layers of flip chart pages over the error.

Use sticky notes to mark pages that you will want to flip to quickly during your presentation.

Use only the top 2/3rds of the page so that everyone in the room can see it.
Resources
More Articles