How to Hook Up Portable Speakers to an Apple iPad
by Andrew McClain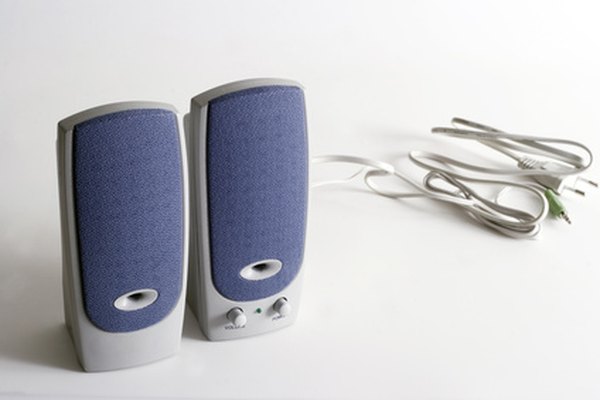 While owning an iPad is like having a movie theater and sound system with you at all times, the built-in speakers are not terribly strong, particularly if you want to use it to play music in a group setting. Fortunately, there are several ways you can connect your iPad to external speakers. You can plug speakers into the iPad's headphone jack, or you can use the data connector if the speakers come with one.
Headphone Jack
2
Insert the headphone plug into the iPad's headphone jack. Use an adapter if the speaker plug is the wrong size.
3
Press and hold the "Up" volume button on your iPad until it reaches maximum volume.
4
Use the iPad's controls to play songs or albums as you want.
Data Port
2
Hold the iPad over the dock on the speakers so the dock connector is above the data jack on the speakers.
3
Insert the data plug into the data connector on the bottom of the iPad.
4
Use the iPad's controls to change songs or adjust volume.
References
More Articles