How to Hook a TV to Hulu
by Ashley Poland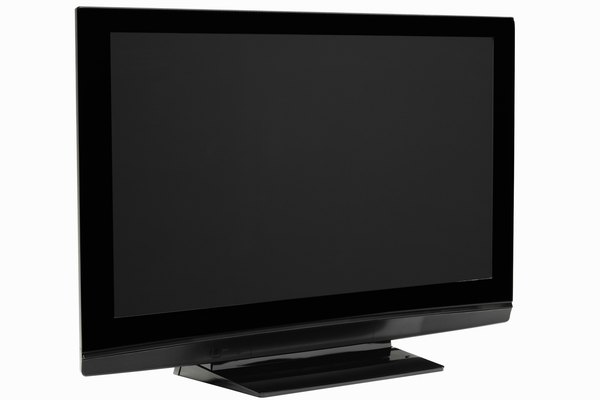 There are two simple methods for watching Hulu on your television: running the Hulu application on a supported device or by connecting your computer to your television. Hulu supports the PlayStation 3 and Microsoft Xbox 360 via downloadable application; these systems are ubiquitous and easy to set up, but require you to have Hulu Plus (the paid version of Hulu) in order to use. You can also watch Hulu on your television by connecting your television to your computer, which would allow you to watching videos for free on Hulu without the limitations of a streaming device.
On Your Gaming Console
1
Download and install the Hulu application for your gaming console. On the PS3 go to "Video," then "PlayStation Store" and search for Hulu to find the application. Xbox 360 users need to go to "Video Marketplace" and scroll over to find the Hulu Plus app. The download is free on both consoles.
2
Start the Hulu Plus application on your console. PS3 users will find the Hulu application under Videos, while Xbox 360 users need to go to the Video Marketplace to run the application. You will be prompted to log in to your Hulu account the first time you run the application, but will not need to log in every time.
3
Navigate the application using your controller and select a video. The interface for the Hulu Plus application differs between the PS3 and Xbox 360, but navigational options include viewing the entire catalogue in alphabetical order, by order of what's most popular and by what's currently available in your queue.
Using Your Computer
1
Connect your computer to your television. This procedure varies depending on what kind of television you have and what sort of output ports are on your computer. Some graphics cards have HDMI ports that you can use to connect to your HD television. In addition to HDMI ports, HD televisions typically have a VGA port, which are the standard monitor connections. HDMI will transmit both audio and video; VGA will require another cable to transmit audio.
2
Configure your computer and monitor settings. Open your system's monitor management tool to check the resolution and -- if it's relevant to your computer -- change how your computer handles dual-monitors. Common uses are setting the television as the extended monitor or having the television clone the display.
3
Open Hulu on your computer. You can do this using your Web browser or the Hulu Desktop application (available at Hulu.com/labs/hulu-desktop). The Hulu Desktop application is designed to work well with a remote, which may make it more practical if you have one for your computer.
4
Select and play a video. If you intend to watch several episodes of something in a row, it may be easiest to turn on auto-play.
Tips
check

You can also use Hulu Plus on televisions that support applications. Supported televisions as of this writing are select models of Internet-enabled Samsung, Vizio, Sony and LG televisions.

check

Hulu Plus also has applications on certain Blu-ray players and television boxes, such as the Roku and TiVo Premiere.
Warning
close

Not all videos are licensed for streaming to your gaming console.
Photo Credits
photo_camera

Ryan McVay/Photodisc/Getty Images