How to Hide Icons on an iPhone
by Spanner Spencer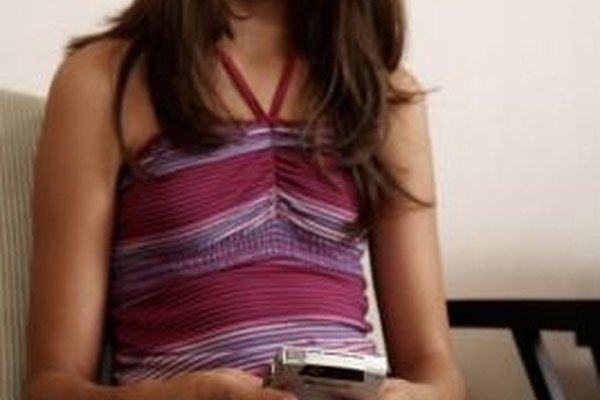 The iPhone comes with a selection of applications built into its firmware, such as an email client, Web browser, YouTube viewer, stock checker and photo slideshow. As the iPhone begins to fill up with user-installed games and applications, the home screen gets very busy. Unfortunately, these built-in applications can't be uninstalled or removed from the screen, but they can be brought together inside a folder and hidden away on the last page of the iPhone's home screen.
1
Press the icon of one of the applications you want to hide until all the icons shake.
2
Drag the unwanted icon over the top of another unwanted icon, then let it go to create a folder containing the two unwanted icons.
3
Repeat this process until all the other unwanted icons are inside the new folder.
4
Tap the folder to open it, and then tap the folder's title. A cursor appears, allowing you to change the folder's name. Give it a name such as "Unused," "Unwanted" or "Trash" so you know what type of icons have been stored in the folder.
5
Tap outside the folder to close it, and then hold your finger down on the folder to select it.
6
Drag the folder to the right-hand side of the screen, and hold it there until the iPhone has scrolled through all the existing pages of the home screen to a new, blank page at the end. Release your finger to drop the folder onto the empty page, and press the home button to lock all the icons back in place. All your unwanted icons are now hidden out of the way on the last, unused page of the home screen.
Tips
check

Add your other icons to folders in the same manner to keep the home screen tidier.

check

If you add more icons in the future, keep moving the unwanted folder to a new, blank screen at the end of the home screen to keep the unwanted icons out of the way.
More Articles
Photo Credits
photo_camera

Jupiterimages/Photos.com/Getty Images