Hidden Kindle Features
by Dan Ketchum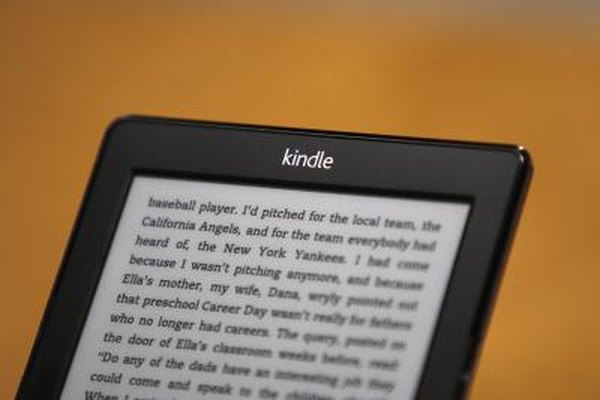 On the surface, Kindle devices focus squarely on reading e-books. Even their ancillary features, such as connecting to cloud storage and looking up word definitions, accent the reading experience. However, with the release of the Kindle Fire in late 2011, Amazon's e-reader continued to march into tablet territory with a full-color, multi-touch display and a library of games and apps. Some of Kindle's tablet-like features exist as hidden secrets, while other obscure tricks are buried deep in the device's instruction manual.
Minesweeper
The classic computer game "Minesweeper" lies hidden away as perhaps the Kindle's most talked-about secret. On your Kindle Keyboard, press "Alt-Shift-M" to bring the game up. You can access this hidden feature from the home screen. Once open, press "I," "J", "K" or "L" to move up, down, left or right, respectively. Press the "Space" key to uncover a cell or "M" to mark a mine. If you tire of "Minesweeper," the Kindle features yet another secret diversion, the strategy game "GoMoku." Simply press "G" from the "Minesweeper" game to open "GoMoku."
Calculator
Although it may not be listed under its specifications, the Kindle series features fairly complex calculator functionality. To access this feature, just type equations into the search bar and press "Enter." In addition to basic math, the calculator can handle square roots, power functions and even trigonometric functions. This trick works on third-generation Kindles and the Kindle DX.
Geolocation
Kindle models with the experimental browser have a mysterious geolocation feature, perhaps a fragment of a potentially more robust GPS feature left buried in the device. From the browser, press "Alt-1" to make Google Maps display your current location. From this page, press "Alt-2" to show the nearest gas stations or "Alt-3" to bring up the nearest restaurants.
Other Tricks
Pressing "Alt-Shift-G" on third-generation Kindles takes a screenshot, which goes to the device's Documents folder. Some users find the Kindle Fire's copy and paste function to be a bit opaque; tap and hold a word and drag the highlight marker, and then tap the text to add it to your clipboard. Long-press a text field and select "Paste" to paste into that field.
Photo Credits
photo_camera

David McNew/Getty Images News/Getty Images