How to Do a Hard Restart and Restore for an iPhone
by Aaron Wein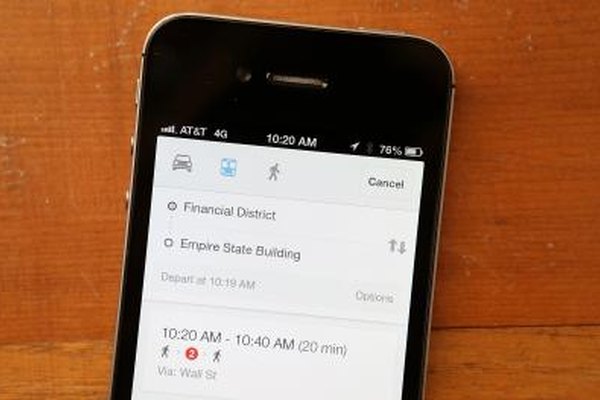 A reset, which some people call a hard restart, forces an iPhone to restart and is usually performed to fix a locked-up device or to troubleshoot technical glitches. If you are having problems with your iPhone and the reset does not solve your issue, restore the iPhone to return it to its factory settings. After it is restored, recover your data by syncing the iPhone with a backup file in iTunes on your computer to get the device back up and running. These backup files are created each time you sync the iPhone with iTunes. If you do not use your iPhone with a computer, you can wipe all content and settings directly from the iPhone and restore a backup from iCloud.
1
Hold down the "Sleep/Wake" and "Home" buttons simultaneously. The iPhone will reset after several seconds.
2
Release the buttons when the Apple logo appears to complete the reset. If this does not fix your issue, restore the iPhone.
3
Connect the iPhone to your computer and open iTunes.
4
Select the iPhone's name in iTunes to open its Summary screen.
5
Select "Restore iPhone."
6
Select "Restore" again when prompted to begin restoring the iPhone to factory settings. Follow the prompts to complete the restore process.
7
Select "Restore Backup" at the end of the restoration process to view a list of available backups listed by date.
8
Select the desired backup from the drop-down menu.
9
Select "Restore." ITunes reloads your data from the backup file to your iPhone.
Tip
You can also wipe data directly from your iPhone. Tap "Settings," "General" and tap "Reset." Select "Erase All Content and Settings" and tap "Reset iPhone" twice to confirm. Download a back up of your most essential data from iCloud. Redownload the apps and media files purchased from iTunes from the App Store; there is no additional charge.
Warning
Steps in this article apply to iPhones running iOS 6 and iTunes 11. Different versions or models may require different steps.
More Articles