Halloween Peg People
by Jerri Farris
Updated October 17, 2017
Not long ago, while searching my dad's shop for a special drill bit, I came across a treasure trove of wood pegs. Dad found me drooling over them and insisted that I take the pegs. They found their way to my craft room, and there they sat. For months.
Have you ever felt compelled to keep something you had no idea what to do with? For a long time, that was me with these pegs. But finally, a random glance revealed what the pegs really were — ornaments for a Halloween tree, waiting to happen. (I just love it when stuff suddenly shows me its potential. Reduces my fear of being featured on Hoarders.)
The first one was very simple — a vampire. Just craft paint covered with glitter and pipe cleaner arms.
The second one, a mummy, was a bit more elaborate. I painted a face and then wrapped the peg in gauze. With silver glitter paint on the edges of the mummy's strips, he was pretty cute.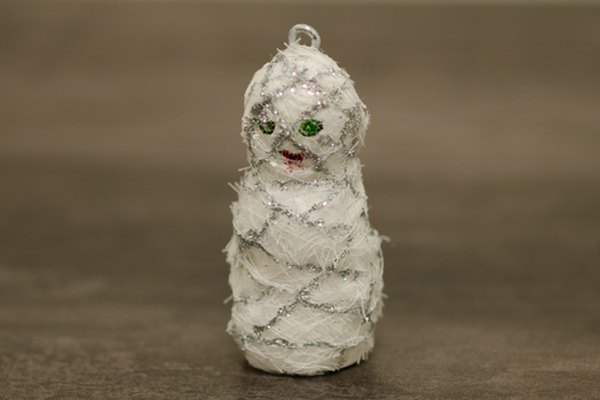 Covering half a Styrofoam ball in fabric and adding glitter transformed the next peg into a zombie mushroom.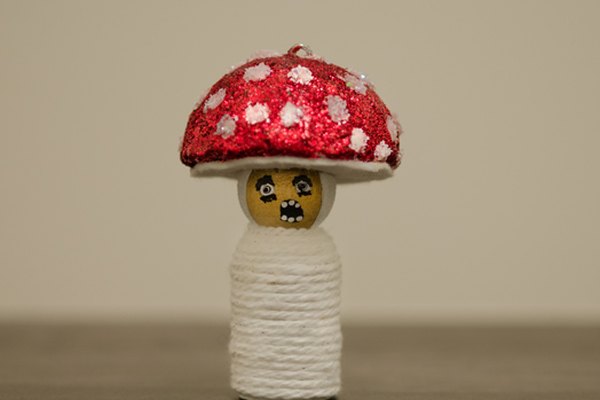 Then a paper mache nose, a yarn wig, and a felt hat turned a peg into an absolute witch.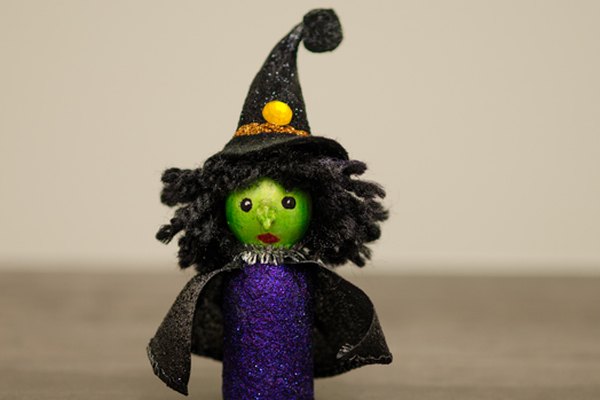 Once the paper mache came out, things got a little wild. I launched into making replicas of my kids' favorite childhood Halloween costumes.
A little devil, complete with a wrap-around tail and pitch fork. (My son in first grade.)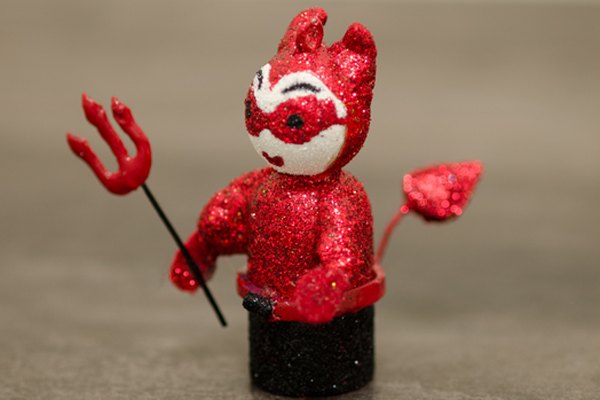 A green stegosaurus with bronze lame spikes. (My daughter in kindergarten.)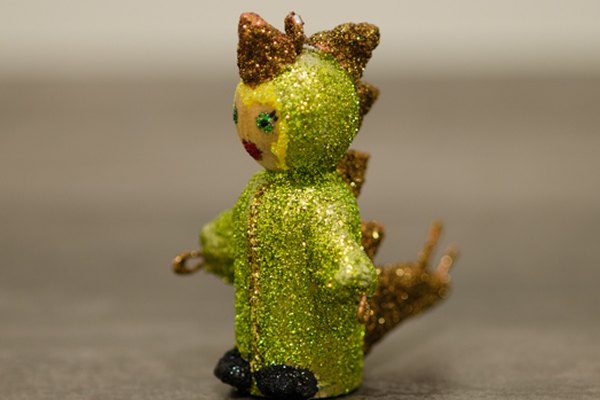 Your peg people — like your memories — would be different, but I can almost guarantee you'd have fun making them. To get started, you need wood pegs, craft paint, glitter, paint brushes, and clear acrylic sealer. If you want to add details like the devil's horns or the stegosaurus spikes, you also need instant paper mache or paper clay.
Paint one color at a time, sprinkle with glitter, and let dry before moving on to the next color. If you use paper mache, mold it onto the peg and let dry before painting. Shape wads of newspaper and wrap them in masking tape as armature for large pieces like the tail of the stegosaurus. Spray the finished pegs with clear sealer to set the glitter and give the paint a bit of sheen.
Photo credit: Dave Johnson