What Is a GPS Tracking Device?
by Leonor Crossley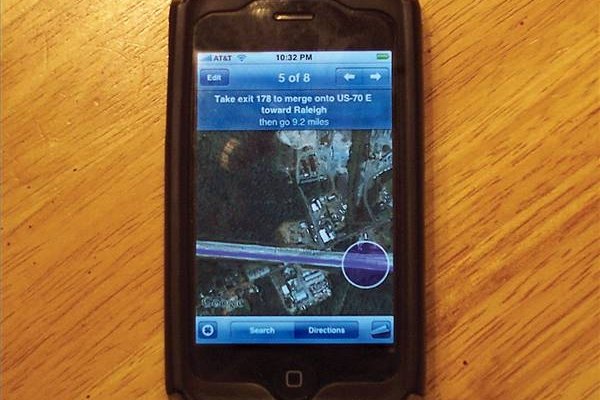 The popular GPS, or Global Positioning System, is a navigational tool used by the civilian and military populations to determine an object's position, to calculate directions of how to get to a desired destination and to provide the correct time at any given location around the world. A GPS tracking device must be used where there is access to the Internet.
How It Works
Control stations on the Earth receive signals from satellites in orbit in space. The position of the satellites is then used to provide accurate information to personal GPS tracking devices anywhere on the Earth. GPS devices used by the public for directional purposes may give incorrect data (old street names, closed roads) because there is out-of-date mapping software within the device.
Development
The GPS system was developed by the U.S. military. General access to GPS was made available for civilian use, which has increased recently due to lower costs and more varieties of GPS devices available in the retail sector.
Types of GPS
There are 2 services provided by the GPS. The Standard Positioning Service (SPS) is used by the general population; the Precise Positioning Service (PPS) is used by the U.S. Department of Defense strictly for secret military operations.
Convenience
A personal GPS tracking device, whether it's mounted in the car or used through an iPhone, can be helpful with something as simple as how to get to the nearest pizza restaurant and how to get to a hotel after making a wrong turn. Its value is in saving the GPS user time and eliminating frustration.
Scientific Importance
The use of the GPS is critical because it helps scientists and geologists analyze plate movement during an earthquake and, in the future, could be instrumental in helping to predict them. Meteorologists use the GPS system to accurately report a weather forecast and track the movement of storms or severe weather.
Uses of GPS devices
GPS systems can be used to track the location of a family member or child. Businesses use GPS systems for directional purposes, as well as the ability to locate workers and packages. Police can use GPS systems to track offenders. Other industries that use GPS devices include aviation, maritime, trucking, surveying and emergency services.
More Articles
Photo Credits
photo_camera

Leonor Crossley