Google Chrome vs. Firefox
by Aaron Parson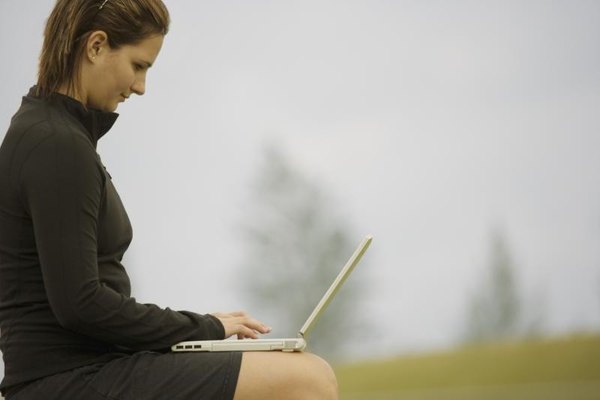 In many aspects, Google Chrome and Mozilla Firefox work identically. Both Web browsers are completely free, both work on almost any computer and both are compatible with most websites. If you don't plan to tweak your browser and aren't invested in Google's other services, the choice may come down to aesthetic preference. Once you dig a bit deeper, however, the two applications do have a few differences that might tip your opinion, such as each browser's customizations and available add-ons.
System Requirements
Firefox and Chrome have low and nearly identical requirements, as of the date of publication. Both programs support Windows versions dating back to Vista. Both applications require a Pentium 4 or newer processor and 512MB of RAM. Chrome requires slightly more hard drive space, 350MB, compared to 200MB for Firefox. On Mac, both programs require OS X 10.6 or above with an Intel processor. A test by PCWorld in 2014 found that in practice, Firefox used a bit less RAM but that on a system with sufficient RAM, Chrome ran faster overall. As both programs update frequently, this balance could change from version to version.
Differences in Style
Although the actual content of most websites displays identically in either browser, the aesthetics of the browser window differ notably between Firefox and Chrome. Firefox offers far more customization -- right-click on the title bar, choose "Customize" and you can move or change any items on the toolbars. Chrome opts for minimalism. Its toolbar contains almost no buttons, merges the search bar into the address bar, and the program offers few toolbar customizations. Both Chrome and Firefox do support themes to re-skin the window, however. If you like to personalize your computer, Firefox might be a better pick. On the other hand, if you want a program with a clean look out of the box, or if you need to set up a dozen office computers and want each to look the same, Chrome works well.
Browser Add-Ons
Both browsers allow users to install extensions that alter or enhance browser functionality. Extensions can change the layout of the browser window, add toolbars or modify how specific websites operate. There's no clear winner when it comes to extension support: Many add-ons have both Firefox and Chrome versions, but if a tool you rely on isn't available for the other browser, you're out of luck. Before committing to a switch between Firefox and Chrome, search the other browser's available extensions (links in Resources) to see if there are versions of, or alternatives to, the extensions you love. In addition to extensions, the browsers handle two popular media plugins differently. Firefox uses your computer's copies of Adobe Flash and Microsoft Silverlight, when installed, to process Flash and Silverlight content. Chrome, on the other hand, includes a built-in version of Flash and does not support Silverlight at all. Netflix, which uses Silverlight in Firefox, runs using HTML5 in Chrome, and does not require a plugin.
Sync and Integration
Google Chrome integrates with Google's other services and Google accounts, so if you use these services, you might get extra benefit by browsing with Chrome. For example, Google Docs can print documents directly when used in Chrome, whereas Firefox users have to save a document and open it using another program first. Chrome also improves YouTube, providing support for playback at 60 frames per second. Both browsers can sync your bookmarks and settings between computers -- Chrome via a Google account and Firefox through a setup process on each machine. Both browsers also sync with their respective mobile versions, though as of publication, only Chrome works on iOS; both applications have an Android edition.
Photo Credits
photo_camera

Design Pics/Design Pics/Getty Images