Getting Passwords That You Forgot From Gmail
by Alan Sembera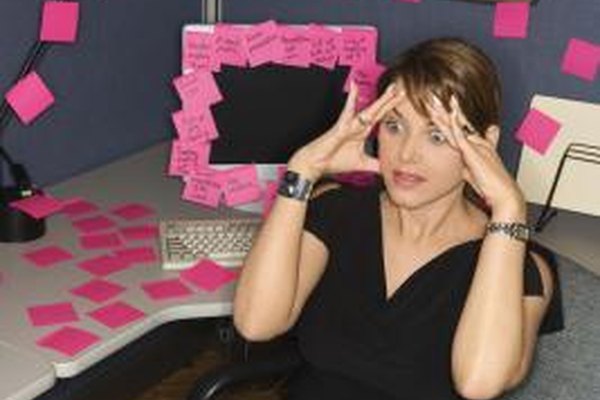 Almost anything worth doing online requires a password, whether it's email, social networking or online banking. Most of these sites offer a reset feature in case you forget your password. Gmail provides three different methods for changing a forgotten password. You may only choose from options that you set up when you created your Gmail account or added later. If you didn't set up any options, you must verify your identity.
Mobile or Email Recovery
1
Navigate to the Gmail login page and click the "Can't Access Your Account" link.
2
Select "I Don't Know My Password" from the options, and then enter your Gmail address in the blank field. Click "Enter" when done.
3
Type in the characters from the Captcha image and click "Continue." If you get it wrong, a new image appears so you can try again.
4
Select a password recovery option. Possible choices include "Get a Verification Code on My Phone" and "Confirm Access to My Recovery Email." If you don't want to use either of these, you can select "Verify Your Identity," which allows you to answer a series of questions to prove the account is yours.
5
Check your mobile device for a text message containing the verification code if you are using this option. Enter the code on your computer, and then press "Continue." Create a new Gmail password on the next screen.
6
Check your email at the account used as your recovery address if you used the email option. Open the message from no-reply@accounts.google.com and click the specified link near the top of the message. The link brings you to a Web page where you can set a new Gmail password.
Account Recovery Form
1
Select "Verify Your Identity" during the password recovery process. If you haven't attached a mobile number or alternate email address to your Gmail account, you are automatically taken to this option.
2
Enter a different email address where Google can contact you. If you don't have another email address, create a new Gmail account and use that address.
3
Answer the security question if asked. The security question is based on answers you may have given when you created the Gmail account, and relates to personal information such as the name of your high school or first pet. You may not see this question if you didn't answer any security questions when you set up the account.
4
Enter the last password that you can remember. Also enter the date you last signed in to the account, along with the month and year you created the account. If you don't remember the exact dates, try to guess as accurately as possible.
5
Enter up to five email addresses that you sent messages to from your Gmail account. Also enter the names of up to four custom labels you created for sorting your emails. If you can't remember any of this information, you can skip these questions.
6
List any other Google programs you used with the Gmail account, including Google Android, Google Calendar and Google Talk. Click "Submit" when done.
7
Check your other email for a response from Google. It could take several hours. If your attempt was successful, the message includes a link that allows you to set a new password. If you were unsuccessful, you can try again without penalty.
Tip
check

If you are trying to recover your password using the account recovery form, it helps to use the same computer from which you previously accessed that account. Google compares your current Internet protocol address to the one previously used to access the account, and a match increases your chances of a successful recovery.
References
Photo Credits
photo_camera

Jupiterimages/Comstock/Getty Images