How to Fully Erase an SDHC Card in XP
by Kayla Lowe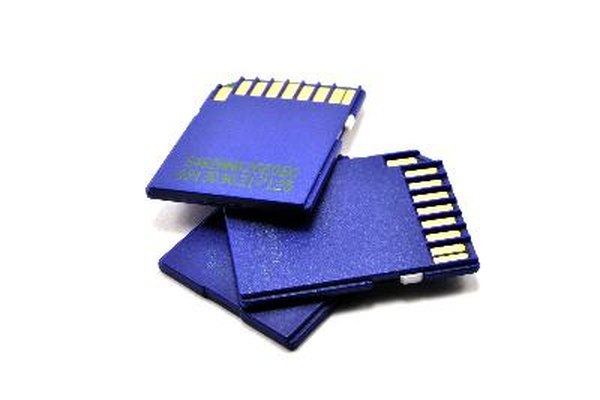 A SDHC card is a high capacity SD memory card, which simply means that it can store more data on it that traditional SD memory cards. You modify that data that you have stored on a SDHC card just like you do other memory cards—through your computer. Therefore, if you want to fully erase a SDHC card in XP, you can do so.
1
Insert the SDHC card into your computer's SD card slot.
2
Click the "Start" button. Click "My Computer." Your SDHC card is listed as a removable storage drive.
3
Double-click on the SDHC card drive to view the contents stored on it.
4
Click "Edit" from the horizontal menu bar at the top of the window. Then click "Select All" to select all the files on the SDHC card. Press the "Delete" key to fully erase the SDHC card.
Tip
check

Hold down the "Control" key and click on a file to deselect it.
Warning
close

Copy any files from the SDHC card to your computer that you might want to keep before erasing the card.
References
Photo Credits
photo_camera SD card image by berg_bcn from Fotolia.com