How to Freeze the Blue Screen
by Contributor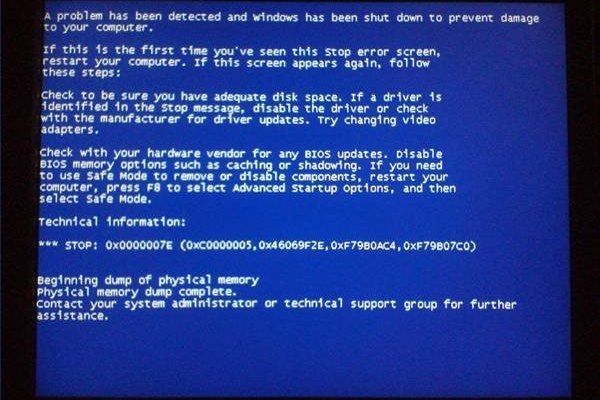 Windows operating system (OS) produces blue screens as a result of critical errors. Hardware or driver malfunction is a typical cause of blue screens, which are a means to prevent system damage. After displaying a blue screen, Windows OS usually halts and requires a manual computer reboot. However, Windows XP default on a system failure is a reboot (displaying a blue screen only very briefly) rather than halt. Since blue screens also contain information on error codes, it is desirable to freeze them.
Click "Start" in Windows XP.
Click on "Control Panel" and "Switch to Classic View" on the left panel.
Click on "System" to open the "System properties" window.
Select the "Advanced" tab and click on "Settings" under "System and Recovery."
Uncheck the "Automatically restart'' box under "System Failure" and click "OK." Then click "OK" again.
More Articles
Photo Credits
photo_camera

http://farm1.static.flickr.com/85/231050525_57208cbca7_b_d.jpg CC Attribution license