How to Make Free Professional Flyers
by Chris Yokum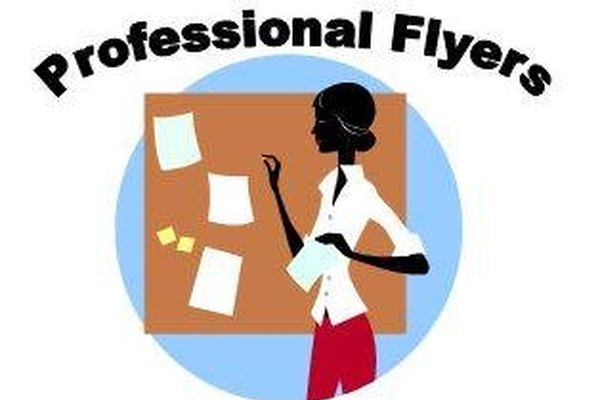 Getting the word out about your business demands creative thinking. To increase your customer base, you need to inform them about what you have to offer. Word of mouth is a good advertising technique, but flyers can help elevate your business even more. With a few simple tips, you'll be making free professional flyers in no time.
Open a blank Microsoft Word 2007 document to begin the process of making a flyer. Once the application opens, click the round "Office" logo located at the top left side of the document. It will instantly provide you with more options to work with in a drop-down window.
Click the "New" link to access the available templates in Microsoft Word 2007. Browse through the different projects listed and select the "Flyers" link. There will be several categories of flyers listed for you to choose from. Pick a template for your professional flyer according to the type of event, business or occasion it deals with.
Choose the flyer template by clicking onto its corresponding link. Within a few seconds, a variety of flyer templates will appear for you to look through. When viewing these templates, you'll have the chance to view authentic Microsoft flyer templates and those submitted by other users. Once you've decided on which flyer template to use, click it. In a window next to the template, read through the information about the template and press the "Download" button located at the lower right side of the window.
Read the "Microsoft Office Genuine Advantage" information and click the "Continue" button to move forward. The new flyer template will be downloaded into a Microsoft Word 2007 document. Make changes to the default template by clicking onto the element on the page and typing your personal data into it. You can also add pictures if you'd like by going to "Insert" and clicking "Picture."
Review the information typed into your professional flyer before saving it. Correct any unwanted errors or delete information that you don't think is necessary. Once the final changes have been made to your flyer, print as many flyers as you need on your personal printer. Instead of using traditional white paper, consider using colored paper to make your flyers stand out even more.
More Articles
Photo Credits
photo_camera

acyokum, microsoft office online