How to Forward a Phone From Time Warner Cable
by Traci Joy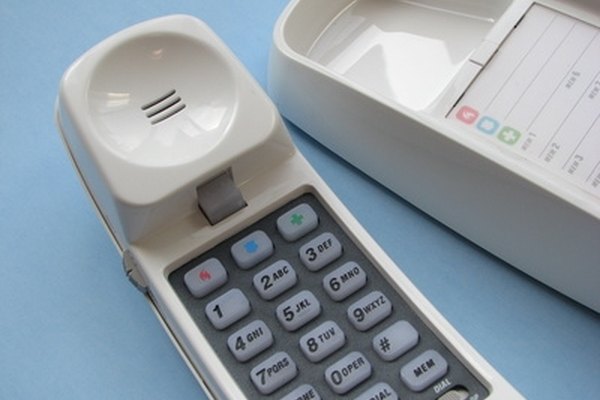 Time Warner Cable is no longer strictly in the TV business, as they have branched out to include Internet and digital phone service. TWC offers all of the phone features that you can find with other phone companies, and one of those features is call forwarding. With call forwarding, you can forward any calls that come in to your phone to another phone number, which comes in handy if you will be away from your home phone for the day and your cell isn't working or will be out of service. With phone service from Time Warner Cable, you can forward your phone's calls to another number in just a few steps.
Contact the number that you will be forwarding your calls to, and have someone on standby to activate the call forwarding order. If no one answers at the forwarding number, call forwarding will not be activated.
Listen for the dial tone on the phone that you will be forwarding. When you hear the dial tone, press "star" (*) 72 and listen for three beeps, which will be followed by another dial tone.
Enter the area code and phone number of the phone that you will be forwarding your calls to. After you enter this number, you will hear another beep or confirmation tone, and the call forwarding system will make a confirmation call to the other number that you will be forwarding to. At this point, your standby contact will answer the call, and this will activate call forwarding.
Tip
check

To deactivate call forwarding from Time Warner, press star (*) 73 and listen for a confirmation tone.
Warning
close

With call forwarding, all calls will be sent to the forwarded phone number, so your voice mail or answering machine will not pick up.
References
Photo Credits
photo_camera white retro telephone image by Janet Wall from Fotolia.com