How to Create Forms and Surveys Using Google
by Jason Spidle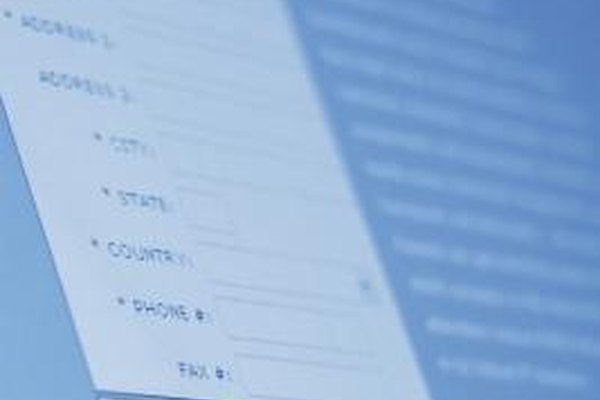 You can create Web forms and surveys using the Google Docs productivity suite. The application features a form tool that you can use to create a simple contact form or a complex, multi-question survey. You can embed a form or survey into your website to collect the data that you require. Collected data is stored in the Google Docs spreadsheet application for analysis.
Go to docs.google.com and sign in using your Google ID and password.
Click the "Create New" button and select "Form."
Enter a title and description for the form or survey in the first two text boxes.
Type your first question into the "Question Title" box, then add explanatory text in the "Help Text" text box.
Select a question option from the "Question Type" drop-down menu. "Text" and "Paragraph Text" are open-ended questions. "Multiple Choice" and "Choose from a List" are single choice, closed ended questions. "Checkboxes" is a multiple choice question in which respondents can select multiple answers. "Scale" and "Grid" are rating-style questions.
Click the checkbox next to "Make this a Required Question" if you want all respondents to answer the question, then click "Done."
Click the "Add Item" button to add additional questions. You may add "Section Headers" and "Page Breaks" using the "Add Item" menu.
Click the "Theme" button to adjust the color scheme and appearance of your form or survey.
Click "More Actions," then select "Edit Confirmation" to update the text that is displayed when a respondent completes your form or survey.
Click "More Actions" and select "Embed" to copy the HTML code needed to embed the form or survey into your website.
Click "See Responses," then select "Summary" or "Spreadsheet" to view data collected using the form or survey. Your data is always accessible from the Google Docs document list.
References
Photo Credits
photo_camera

Comstock/Comstock/Getty Images