How to Follow an iPhone User Online
by Matt McGew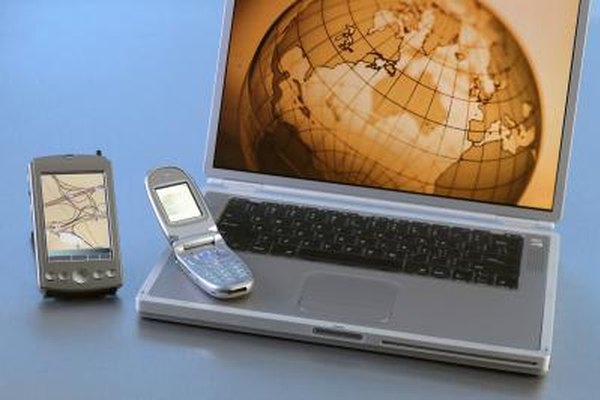 Where's My iPhone is a feature of Apple's MobileMe service that you can use to potentially follow an iPhone user online. The feature works with the iPhone's built-in Global Positioning System chip to show the current location of the iPhone on a map. By refreshing the location information on the map, you can follow an iPhone user online.
1
Setup your MobileMe service on your iPhone. Tap the "Settings" icon and select the "Mail, Contacts and Calendars" setting. Tap the "Add Account" button and then select "MobileME." Enter the requested information about your MobileMe account. Your iPhone will automatically establish a connection with the MobileMe server and notify you when the setup is complete.
2
Select your MobileMe account and move the switch to the right of "Find My iPhone" to the "ON" position.
3
Open the Web browser on your computer and go to the MobileMe website. You can find a link to this website in the resources section of this article. Enter your username and password, and click the "Sign In" button.
4
Click the "Account" icon and enter your MobileMe password. Click the option "Find My iPhone." A map will display your iPhone's current location. Press the "refresh" button to follow the iPhone on the map over time.
References
Photo Credits
photo_camera

Comstock/Comstock/Getty Images