How to Follow a Car on Google Earth
by Ava Fails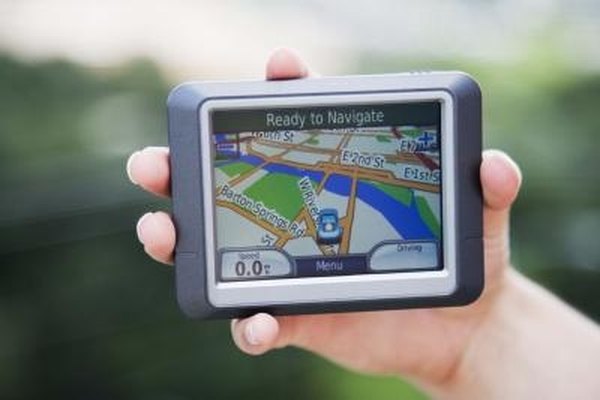 You can follow a car in real time using Google Earth if you have a Global Positioning System (GPS) device that is compatible with the software. Google Earth currently supports devices manufactured by Garmin and Magellan. Viewing data in Google Earth and using it to track vehicles also requires that you have Google Earth Plus, Google Earth Pro or Google Earth EC.
1
Open Google Earth on your computer.
2
Connect your GPS device using the cable that was packaged with it and power it on.
3
Left-click "Tools" in the top toolbar of Google Earth and select "GPS" from the drop down menu. The GPS dialog box appears.
4
Under "Device," left-click the radio button next to the manufacturer of your device.
5
Under "Import," left-click all three check boxes to import all types of data.
6
Under "Options," left-click the check boxes for the drawing options you want to select.
7
Left-click the "Realtime" tab in the GPS dialog box.
8
Left-click the radio button next to "NMEA."
9
Left-click the check box next to "Automatically follow the path."
10
Left-click the "Start" button to begin tracking data from your GPS device in real time.
Tip
check

If you are using a Garmin device and a Windows based computer, make sure you load the proper drivers from the CD provided with your device. Import .gpx files by simply dragging and dropping them into Google Earth.
Warning
close

The free version of Google Earth does not support the GPS tracking feature.
References
Photo Credits
photo_camera

Jupiterimages/Creatas/Getty Images