How to Fix Windows Movie Maker Errors
by Donna Armstrong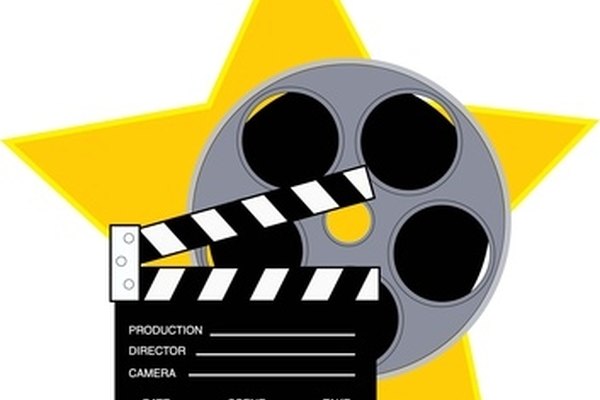 Windows Movie Maker has given the average computer user the ability to turn his photos and videos into a movie file he can upload to the Internet or burn to a DVD. When you're making a movie, it can be frustrating to have to stop and fix Movie Maker errors. There are some simple things all users can do that will fix most Windows Movie Maker errors.
1
Save your progress. Before you try any Movie Maker error fixes, make sure all your work is saved. Select the "File" tab and choose "Save Project."
2
Restart the computer. Many errors and computer issues can be fixed with a simple restart.
3
Check your transitions. Some transitions can become corrupt and will not publish into a movie file. If a movie stops processing and you receive an error saying the file cannot finish publishing, go to the last transition it processed and change the transition. Update Movie Maker regularly.
4
Visit the Microsoft website and find updates for your version of Movie Maker. Download the updates and install them. Restart your computer when the installation has finished, activating the updates. Regular Windows updates contain Movie Maker updates from time to time. These updates fix many errors and will reduce future errors.
5
Close the open programs on your computer that are not in use. Each program running uses some of the computer's processing speed and memory. Running multiple programs at once can slow the computer down drastically and cause processing errors.
6
Check your computer's statistics. Right-click on the "Computer" icon on the desktop or click Start and right click on "Computer." Windows Movie Maker's minimum system requirements are a 600 megahertz processor, 128 MB of RAM, two GB of hard drive space, and Windows 98 or later.
7
Perform a disk defragment. Click on the "Start" button and select "All Programs" or "Programs." Find "System Tools" in the "Accessories" folder. Scroll down the list and locate "Disk Defragmenter." Choose the drive you want defragmented and start the process. This may take a few minutes or a few hours, depending on the hard drive.
8
Fix registry errors. Windows registry needs to be scanned and fixed at least once a month. Free programs are available that will scan and fix registry errors for you, like Glary Utilities and Spotmau.
9
Scan your computer for viruses, spyware and malware. These programs can slow down computers and eat away at the memory, causing Movie Maker to present memory errors.
10
Uninstall and reinstall the program. Viruses and other computer problems can corrupt .DLL files and other files needed to run Movie Maker. Reinstalling it will put these files back on the computer.
References
More Articles
Photo Credits
photo_camera movie reel image by Maria Bell from Fotolia.com